Ouimet Scholar Jaelyn DeBoise Continues the Tradition of Women's Golf in Massachusetts, Receives WGAM/Dolly Sullivan Scholarship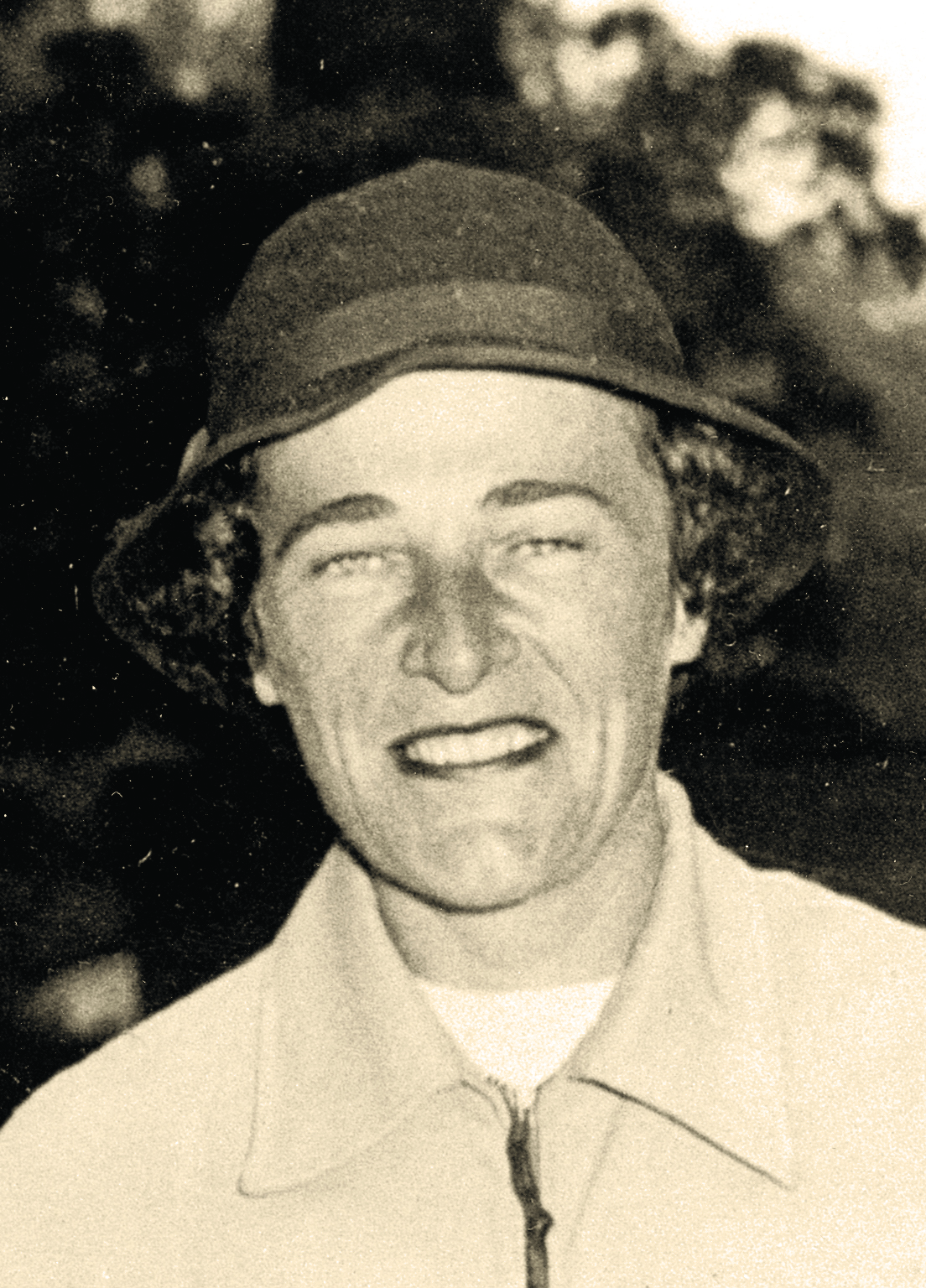 Dolly Sullivan
Massachusetts golfers, and those who appreciate the game's history in this golf-rich state, are likely very aware of the name Dolly Sullivan. An outstanding golfer and a former longtime physical education instructor at Milton Academy, Ms. Sullivan continued a family legacy of great play on the course, as she was a niece to Francis Ouimet. After passing away in 1981, a tournament was created in her name to further the golf and educational opportunities for young women in Massachusetts; and that tournament remains a staple of the Mass Golf schedule each year.
Mass Golf's Manager of Women's Events and Player Development, Naomi Nesenoff, PGA, sees women from throughout Massachusetts participate in the Dolly Sullivan Tournament annually. The event is a highlight on the women's golf calendar.
"There is so much excitement as everyone arrives at the Dolly Sullivan Tournament," Naomi Nesenoff said. "The event is always completely maxed out, filled with groups of women in matching team outfits. There is no other event where women dress up and have that team aspect."
Annually the tournament kicks off with a speech honoring Ms. Sullivan as participants receive their tee gifts, famously always orange, in honor of Ms. Sullivan's favorite color.
"Women will email and text me the day of the event sharing anecdotes about Dolly to include," Nesenoff said. "It's just a good feeling from the very start of the day, and we use tee gifts to continue those types of conversations throughout the year."
Naomi is well aware of the WGAM/Dolly Sullivan Scholarship, created through funds raised at the event in 1999, which remains one of the largest endowments within the Ouimet Fund program. The scholarship is awarded each year to a young woman Ouimet Scholar who exudes the golf and educational background that represents traits Ms. Sullivan would be proud to see today.
This is one of the reasons the entire Mass Golf team was so thrilled to learn of this year's WGAM/Dolly Sullivan Scholarship recipient, Jaelyn DeBoise. Jaelyn is a freshman at Stonehill College who performed her service to golf at Springfield Country Club.
Naomi initially met Jaelyn and her dad, Cortez, at the Girls' Junior Amateur Championship at Hatherly Country Club in 2020.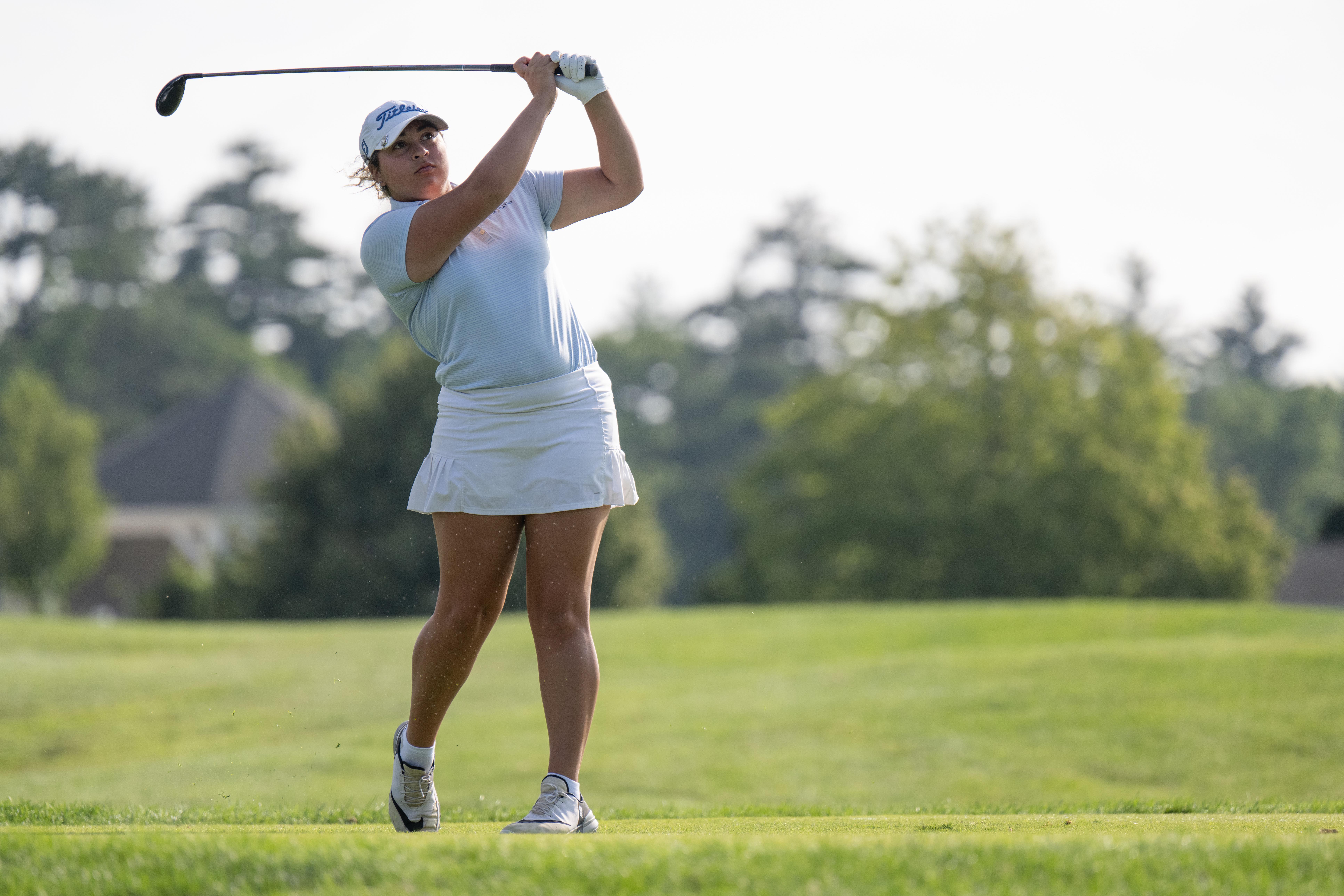 Jaelyn DeBoise playing in the 2022 Massachusetts Girls' Junior Amateur Championship
"Jaelyn's dad understood his daughter was growing a love for the game and was getting better at it, but he wasn't sure what to do next," Nesenoff said. "He asked for direction to provide the best opportunities for his daughter."
Since their initial meeting, Jaelyn has thrived and become more deeply involved with Mass Golf events. She participated in four tournaments in 2022, with plans to play in even more events this season.
"We've seen her develop friendships and bond with many girls, and her handicap has dropped significantly," Nesenoff said. "She's excelling in so many ways, and it has been an absolute joy seeing her journey thus far."
Jaelyn's golf journey began with her dad introducing her to the sport, and soon she fell in love with it. At age 14, she started working at Springfield Country Club in the cart barn and for the events staff. She credits her summers working there with helping improve her game.
Jaelyn herself acknowledged how much the game, and her time at working at Springfield Country Club, has helped her mature. "I used to struggle mentally if I was playing poorly," Jaelyn DeBoise said. "But working at Springfield Country Club made me realize you're just out there to have fun. I'll ask people how their round was, and they'll answer 'horrible' but still smile. I thought I had to be so serious when I played, but working there reminded me I started golfing because it's fun."
Jaelyn plays on Stonehill College's Division I golf team, which she describes as an incredible experience. She has met some of her best friends through Mass Golf events, whom she now plays against in college. Mass Golf events also introduced Jaelyn to some of her idols.
"In last year's Women's Mass Amateur, I competed against my role model Angela Garvin, whom I've always looked up to and admired," DeBoise said. "I was so scared at first and just wanted her to take me seriously."
On Jaelyn's bag was 11-year-old Ryley Regan, who looks up to Jaelyn the way Jaelyn does Angela. All three are from Western Massachusetts and participated in an unforgettable round.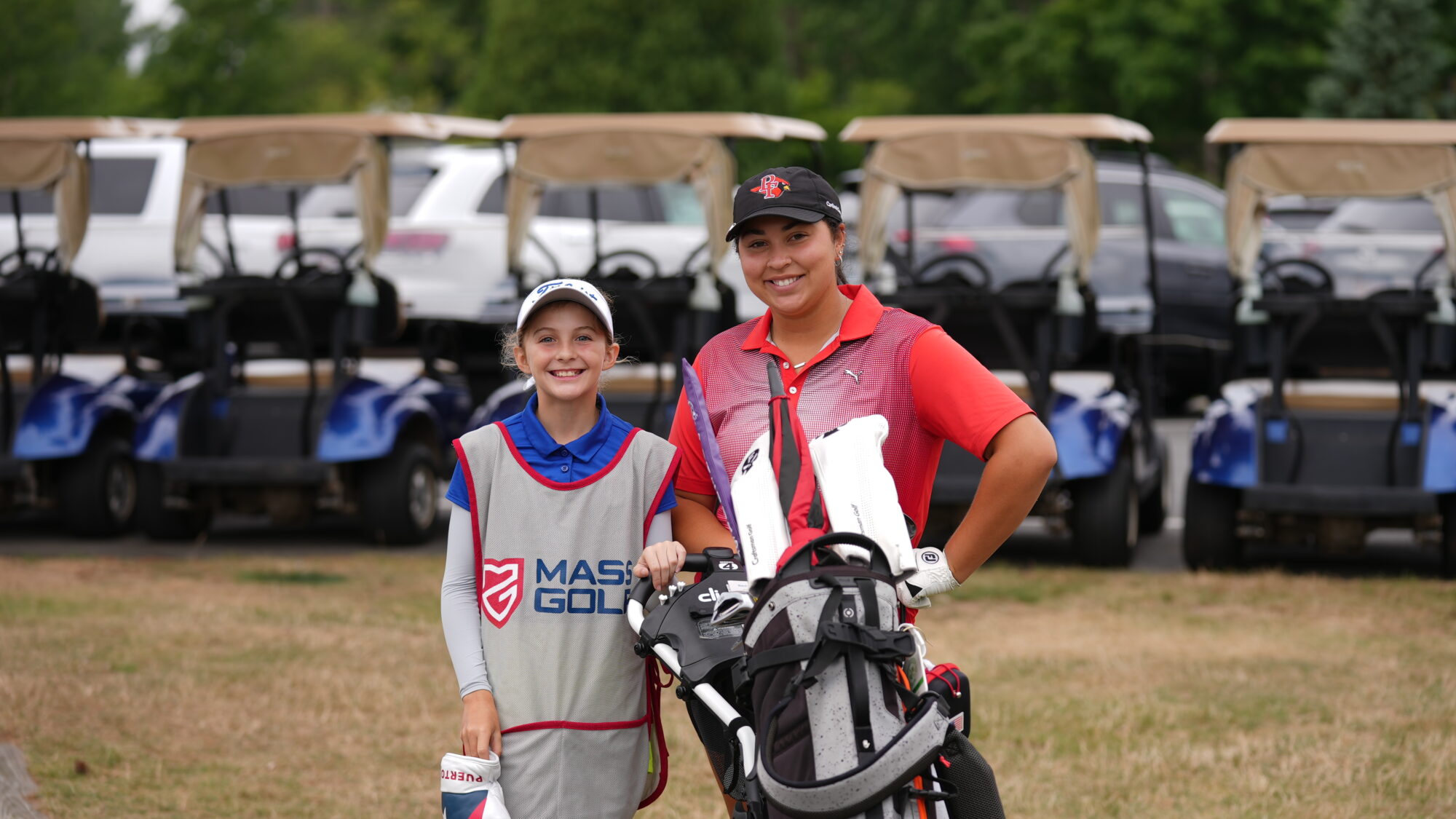 Ryley Regan & Jaelyn DeBoise playing in the 2022 Massachusetts Women's Amateur Championship
"It was great having Ryley on my bag; she was good at breaking any silences," Jaelyn laughed. "We had the best time, and it was cool to see it wasn't so serious and intense even at Angela's level."
Jaelyn learned she received the WGAM/Dolly Sullivan Scholarship from her dad, who called to deliver the news while she was at school.
"My dad was crying when I picked up the phone, and he couldn't get words out at first," DeBoise said. "I teared up because this scholarship is such an honor. I've seen Mass Golf video recaps of Megan Buck and Shannon Johnson talking about the scholarship and couldn't believe it was for me."
Mass Golf's Executive Director/CEO Jesse Menachem credits the sense of community in Massachusetts for continuing to drive awareness for this scholarship opportunity.
"It's a testament to our member clubs who participate and the competitors who want to support these scholarships annually," Jesse Menachem said. "It makes me proud to see the tradition of our events and these awards continue on with a new generation."
Jaelyn is already eager to pass it on.
"I want to be able to play in the Dolly Sullivan Tournament and help pay it forward for the future girl," DeBoise said. "To say I'm a part of this means a lot to me."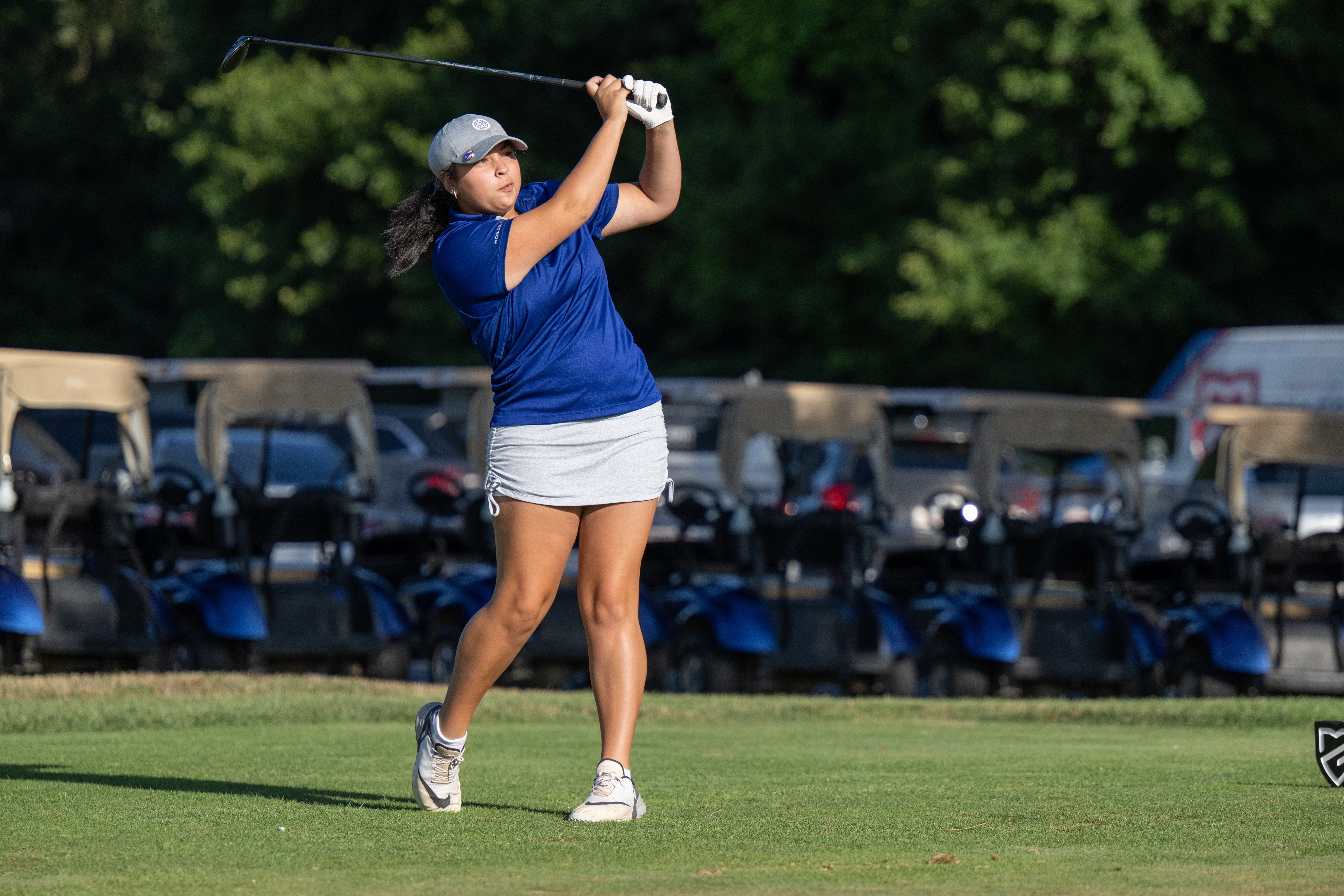 Jaelyn DeBoise playing in the 2022 Massachusetts Women's Amateur Championship