Growing up in a big sports family, Ouimet Alumnus Jake Massar was introduced to golf by his dad but considers himself a better caddie than a golfer. Today he lives in New York with his wife and two young daughters, whom he will introduce to golf when the time is right, but originally, he is from Natick, Massachusetts. Jake started caddying at Brae Burn Country Club before he could drive and returned to work there every summer until he graduated from Vanderbilt University in 2008.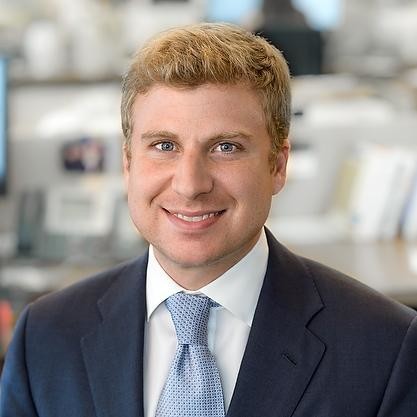 Jake Massar
Last year, Jake was named the recipient of the 2022 Alumni Achievement Award, the inaugural recipient, to recognize his years of continuous support and involvement with the Ouimet Fund. Generous to The Fund in time, talent, and treasure, Jake has remained an active Alumni Committee leader, and in his 15 years since graduation, he has not missed an annual Alumni Fund donation. Jake supports the Brae Burn Country Club Caddie Alumni Endowed Scholarship and, despite living out of state, attends as many Ouimet Fund functions as possible.
Jake Massar spoke after receiving the Inaugural Alumni Achievement Award in 2022.
"Now that I'm in a position to give money and time back, The Fund is at the top of my list because of how good The Fund was to me during my college years," Jake Massar said. "It has instilled in me this desire to pay it forward, and it's important to me to stay involved."
Jake and his younger brother began working at Brae Burn together, and he quickly formed friendships with fellow caddies.
"A friend of mine who is also a Ouimet Scholar, Tom Barrick, started caddying right around the same time as me, and I grew up with him in Natick," Massar said. "The loops that I'd be out there with Tom in many ways didn't feel like work because you were just out there with a friend. It was always fun doing a loop with guys like Tom and other caddies I became friends with."
Jake also established professional connections while on the course. One in particular with Ouimet endowment creator and longtime supporter Bob Bachman proved fruitful. Jake was driving home from college at the end of his junior year looking for a summer internship when he contacted Mr. Bachman about gaining professional experience.
"I called Bob and talked to him about the work he does at Fidelity and said I was interested in the investing world," Massar said. "I asked if they were still hiring summer interns, and sure enough, he set me up with some conversations, and I ended up interviewing there and got the summer internship."
Interning at Fidelity that summer was Jake's first introduction to the business industry. His internship helped him determine his preferred aspects and advised his full-time job search.
"The conversations I had while caddying helped to inform my interest in getting into business," Massar said. "Both my parents were school teachers, so I wasn't in a business household growing up. I was interested in investing, but it probably wasn't until I started having conversations with some of the Brae Burn members and then studied those topics in college that I knew it was what I wanted to pursue."
In addition to career advice, caddying also taught Jake essential life skills such as discipline and patience.
"For caddying you have to show up every day, you have to show up early, and you have to be okay waiting around for long periods of time before you get a loop," Massar said. "If you don't show up consistently, you're never going to rise up the seniority ranks and get more loops, so you really have to put in the effort every single day."
Jake continues to utilize those skills in his present job. He's worked at Goldman Sachs for over 14 years, where he is a Vice President and helps run a Private Wealth Management team.
"All of those skills are ones that I still use today," Massar said. "I'm in a job where it's very relationship-oriented, and my client base is a wide-ranging group of successful people, but they all have different personalities, and they all want to be communicated with slightly differently. I think that ability to just blend in with whatever the situation calls for was a skillset that I learned while caddying."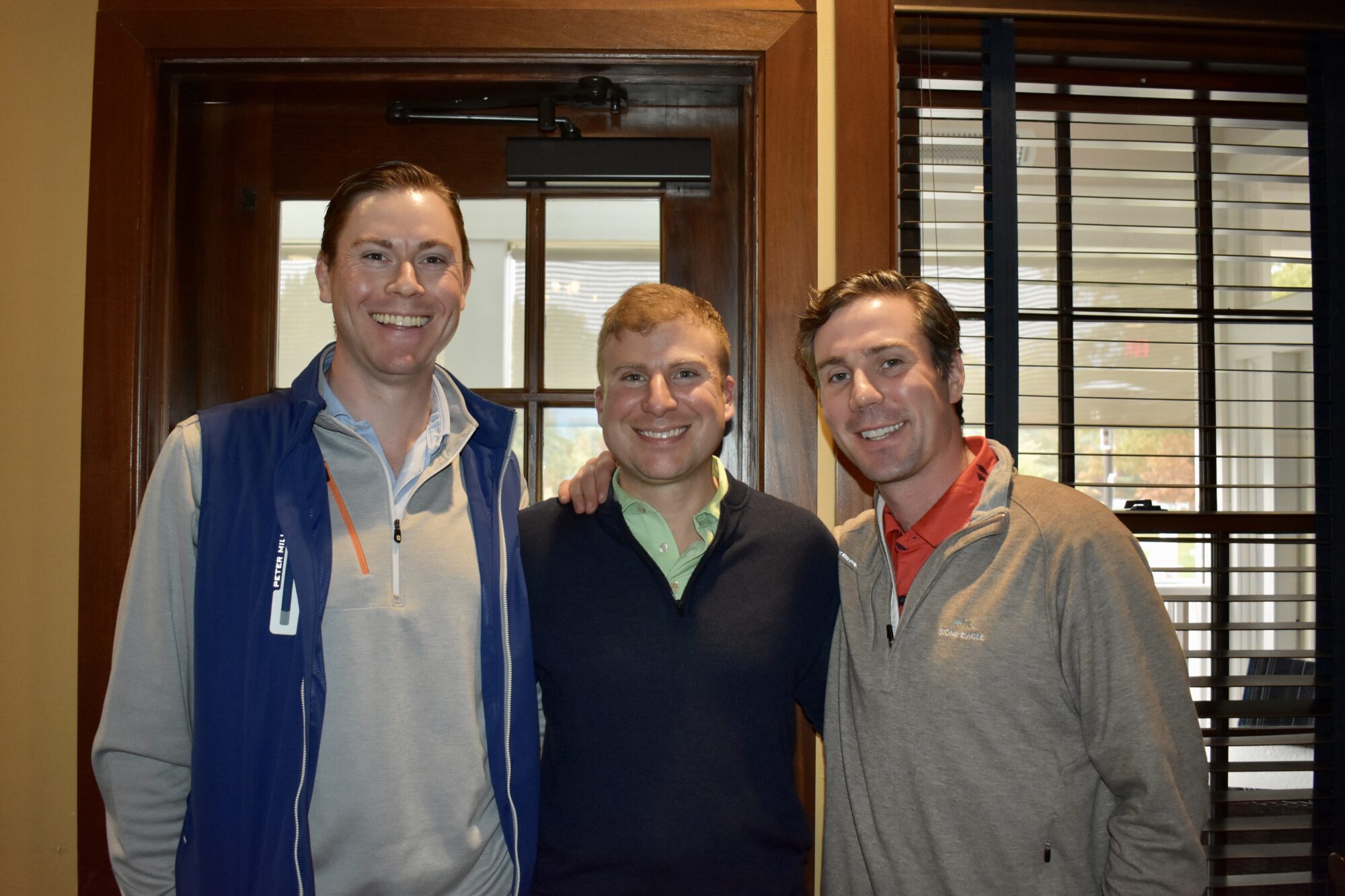 Jake with fellow Ouimet alums, Heinz and Franz Brinkhaus at a Ouimet event in 2022.
Through Brae Burn, Jake learned about the Ouimet Fund and applied. He is still in touch with the member who wrote his recommendation letter, Harry Nesbitt, a friend of his for many years. Between his Ouimet Scholarship and caddying, Jake had a sense of financial security at Vanderbilt.
"I never felt like I was in a money pinch during my time at Vanderbilt, and that was because I made a good amount of money through my caddying, and then the Ouimet Fund supplemented that as well," Massar said. "It meant that I did not need to pick up a part-time job while I was at school, and so I was able to dedicate that time to the college experience. I was able to pay my student loans off fairly quickly after school once I was working, and that allowed me to start saving money rather than having to put my savings into paying off loans."
Jake joked that he and Tom alternated between receiving the Brae Burn Country Club Caddie Alumni Endowed Scholarship, an additional award he appreciated. Now he is the endowment administrator for the award he used to receive.
"I'm always impressed by the level of talent in the current group of Scholars, and I think that's really rewarding and energizing to see," Massar said. "I got a nice letter from the current recipient of the Brae Burn Endowed Scholarship, and I remember when I was the one writing those thank you letters."
Jake credits the culture at Brae Burn for instilling in him the importance of taking caddies.
"As I now am playing golf, I will always take a caddie because I learned at Brae Burn that's the best way to experience golf," Massar said. "Brae Burn always made it a priority to have a healthy crop of high school and college students who came back summer after summer, and I can imagine the membership enjoyed that and took pride in that."
Jake was surprised and appreciative to be presented with the Alumni Achievement Award in the fall of 2022.
"It was a great honor, and it's motivating to me," Massar said. "It makes me want to stay connected when you feel that your efforts are being appreciated, and I've enjoyed staying involved and watching The Fund continue to prosper."