A longtime member of Tatnuck Country Club, John Budd is a legend at the club and in the Worcester community. He and his wife Dawn are Iowa natives but raised their three children in Holden, Massachusetts, and have been Worcester residents for many years.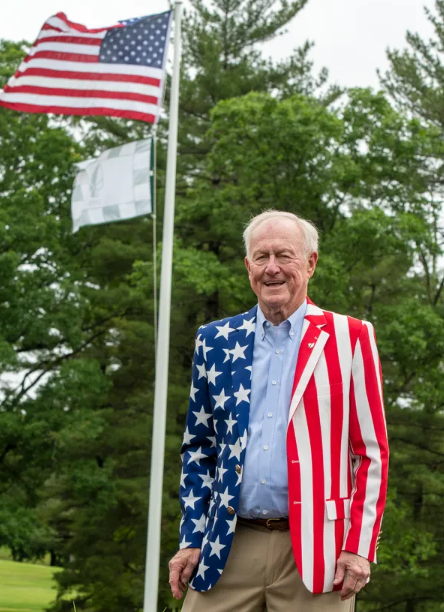 John Budd
"Tatnuck is a family-orientated club, and it's home to me," John Budd said.
John is a U.S. Army Veteran who was born on Flag Day in 1938. When he noticed that Tatnuck's flagpole in front of the clubhouse needed replacement, he immediately stepped up to write a check. An act that did not go unnoticed by Tatnuck's membership.
In response to John's generosity, members at Tatnuck and friends of John came together to establish the John Budd Scholarship in his honor. Each year on John's birthday, the club hosts the John Budd Flag Day Golf Classic to raise funds for the endowment and celebrate the local legend.
"The number of people who step up to get involved is wonderful," Budd said. "My son is playing with me this year, and my daughter and her daughter are bringing my wife out later, so it's a special day."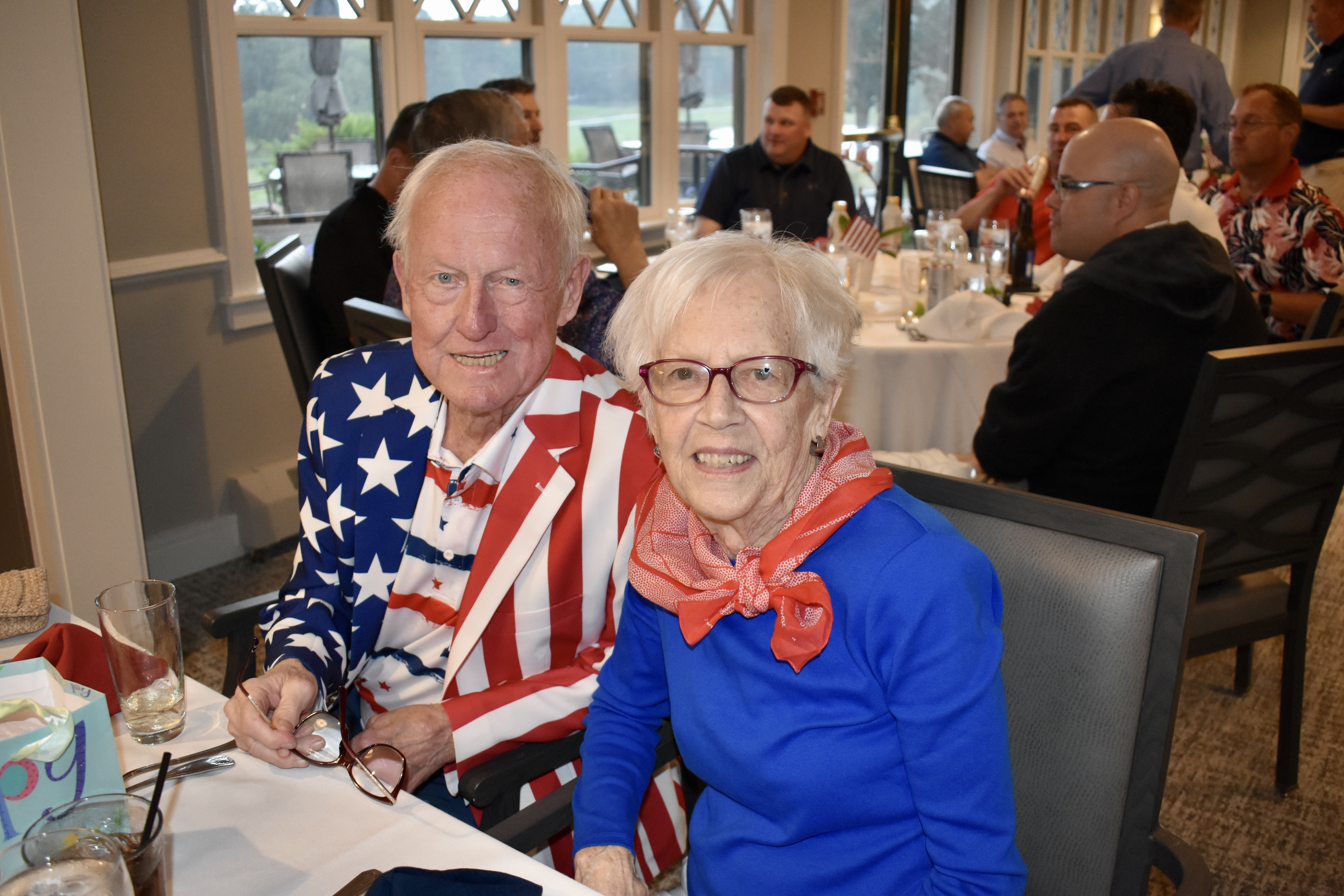 John Budd and his wife Dawn at the 2023 John Budd Flag Day Golf Classic.
Ouimet Lifetime member Marcia Bowles has proudly sponsored the John Budd Flag Day Golf Classic for the past two years. Her late life partner of over 30 years Bill Helm introduced her to the Ouimet Fund, and they joined Tatnuck in 2000.
"Supporting this event keeps Bill's memory alive because this was so important to him," Marcia Bowles said. "So that's what drives me to do this, and I'm proud and happy to do it."
Marcia has supported the Ouimet Fund's mission for many years and loves being able to assist Ouimet Scholars she knows from Tatnuck.
"We had a great response to the sponsorship opportunities, so I'm excited to celebrate the money we've raised and see if we can do bigger and better next year," Bowles said. "I see the kids here working hard, and it's rewarding to be able to help with their college education."
John enjoys reading the thank you letters from the award recipients each year and helping Ouimet Scholars is his favorite aspect of the tournament.
"I'm hearing from kids who, perhaps without this help, wouldn't have a college education," Budd said. "The best part of the tournament is knowing we are making a difference in these kid's lives."
This year's recipient of the John Budd Scholarship is Janny Pojani, a recent graduate from Worcester State University who majored in Business and performed her golf service at Worcester Country Club.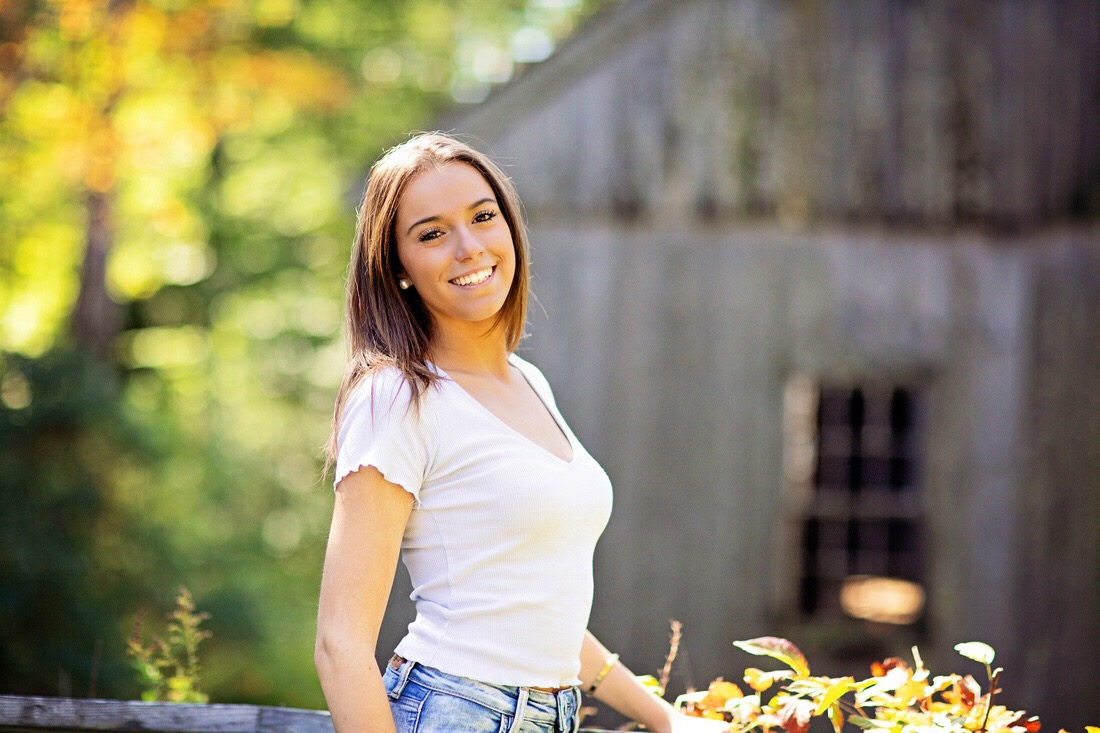 Janny Pojani
She worked in outside golf operations for five summers, greeting members, cleaning clubs, maintaining the range, and setting up for tournaments. Over the years, Janny got to know the membership and is thankful for the opportunity to establish many meaningful relationships.
"The greatest lesson I learned working in golf is creating connections and speaking to members," Janny Pojani said. "They guided me throughout school and during my job search, and working in golf has helped me communicate with such a variety of people."
After graduating, Janny reached out to a member seeking career advice and appreciated the power of the golf community again.
"Members would always ask me how school was going and were interested in what I was looking to do, and they always wanted to help," Pojani said. "And then receiving resume help, career advice, and their recommendations when I was looking for a job was amazing."
Aside from living near the course, Janny had no connection to golf. Initially, she felt like an outsider working there but quickly came to understand the significance of golf and the community surrounding it.
"I learned about the Ouimet Fund from members at Worcester and am so thankful for the financial support," Pojani said. "As someone with no golf background, I feel included in the community and love being part of the Ouimet family."