The Guy Tedesco Scholarship is one of the oldest Ouimet Endowed Scholarships and has provided direct need-based awards for over thirty years.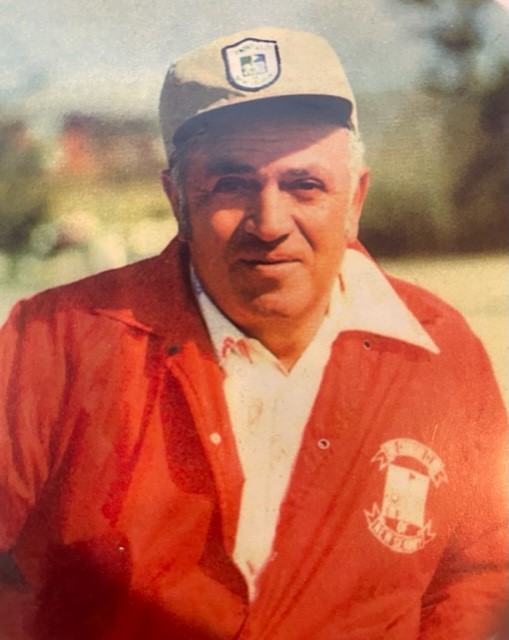 Guy Tedesco
For 22 years, Guy Tedesco was the Director of Golf at The Club at New Seabury, where he developed deeply meaningful relationships and strong bonds with the membership, his fellow staff, and the Cape Cod community. When he was battling cancer in March of 1982, ten of his close friends planned a dinner to celebrate and thank him for all he had done for them and the game of golf over the years.
"1,500 people attended the dinner, and so many people got up that night and talked about their experiences with my dad," said Jim Tedesco, Guy's son. "Everyone he golfed with had a special memory about him from one of their rounds, and the way he treated people was reflected in that evening in celebrating my father."
Guy passed away in September 1982, and the proceeds from the dinner became the starting point for the Guy Tedesco Scholarship, which was established to help educate golfing youth on Cape Cod. Over the next ten years, funds for the scholarship grew with an annual golf tournament in Guy's name at The Club at New Seabury, fashion shows, and numerous additional fundraisers.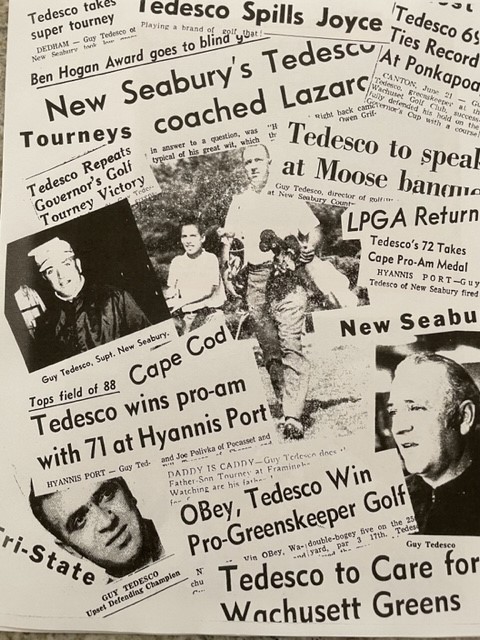 This photo was used in a program at the tribute dinner for Guy Tedesco.
"Golf was the center of my dad's life, and he passed that on to everybody," Tedesco said. "The community at New Seabury was really wonderful to him, and he loved working there."
In 1992, Jim, along with Dan Coon, the former Golf Professional and Director of Golf and Operations at The Club at New Seabury, met with the Ouimet Fund's former Executive Director, Bob Donovan, to discuss making the Guy Tedesco Scholarship an Endowed Scholarship with The Fund. Since it joined The Fund, the scholarship has yielded more than $375,000 in additional scholarships to 54 students.
"My dad fashioned the scholarship requirements very similarly to the Ouimet Fund's because he saw value in service to golf," Tedesco said. "It was great making it an endowment with The Fund because then the students who needed the most financial support received it, which was important to us."
Making the scholarship an endowment was Jim's first introduction to the Ouimet Fund, and since then, he has been an active member of the Ouimet community. In addition to serving on the Board of Directors, Jim and his wife Linda participate in prospective Ouimet Scholar interviews each spring and look forward to attending the Investing in Lifetimes reception every year to meet past and current recipients of the Guy Tedesco Scholarship.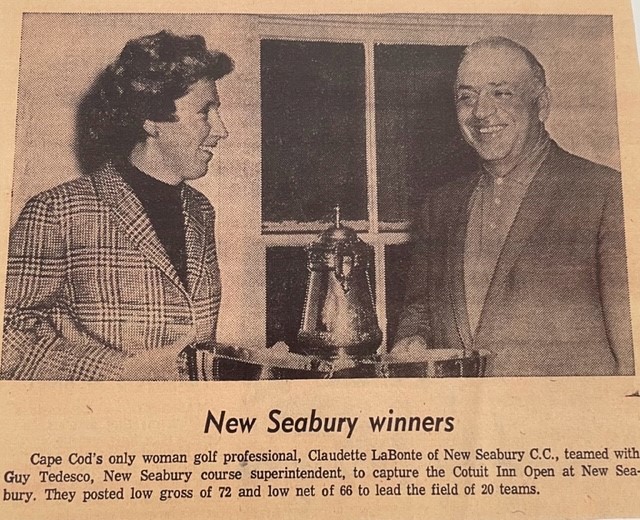 A newspaper article highlighting how Guy promoted golf for everyone and hired a female golf professional at New Seabury in the late 60's.
"I've met people at the reception who received the scholarship 10 or 12 years ago, and they are now giving back to the Ouimet Fund and finding me to say thank you," Tedesco said. "To keep my dad's name alive and all he did means so much."
One of this year's recipients of the Guy Tedesco Scholarship is Kyle McMullin. Kyle is heading into his senior year at Boston University, majoring in Hospitality Administration and Business, and he completed his golf service caddying at the Wianno Club.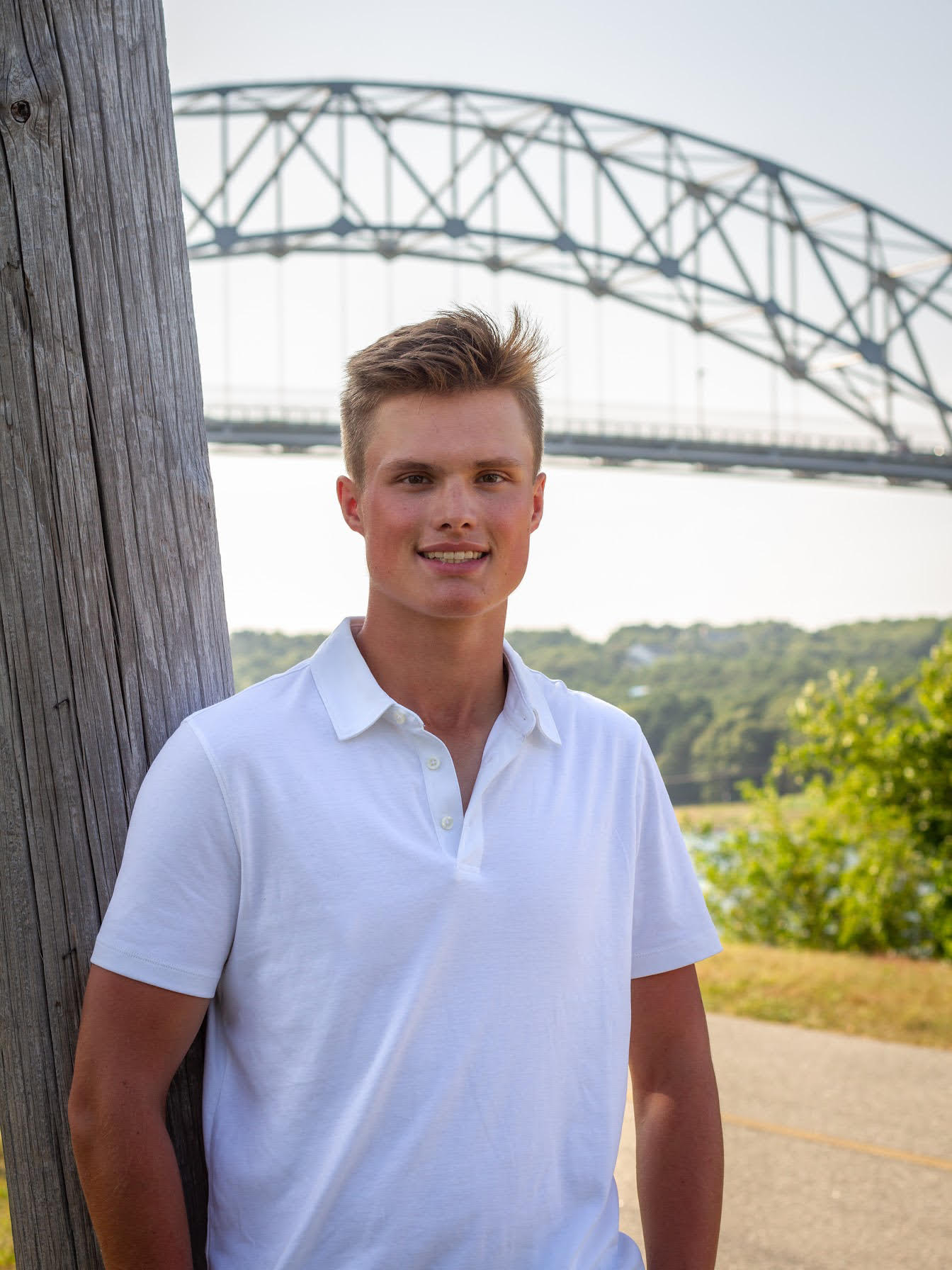 Kyle McMullin
"My family friends encouraged me to start caddying when I was 13 years old, and I didn't know anything about golf," Kyle McMullin said. "I didn't think it would be the job for me, but I fell in love with it and have been doing it every summer since."
Through caddying, Kyle learned the importance of leadership and, over the years, climbed the ranks. He can recall receiving additional training when he started off caddying and has returned the favor.
"With caddying, you can always move up and keep advancing," McMullin said. "I help train new caddies and always listen to others to see how I can create positive change."
Kyle's Hospitality Administration courses require traveling, so the financial assistance he's received is extra helpful.
"I wouldn't be able to afford school without my scholarship, so I'm really grateful for the financial support," McMullin said. "My mom is unable to work at the moment, so I do a lot of odd jobs to pay for school, and the financial relief I've received from The Fund is truly remarkable."
Kyle is a Revenue Management Intern at the Marriott International this summer in Washington D.C. but plans to caddie again in August after his internship ends.
"I try and take advantage of all the opportunities this scholarship has given me and aim to do the best I can at Boston University," McMullin said. "I want to give back in the future to The Fund since they've helped me and made it possible for me to attend BU."