Established in 2021 by Ouimet Alumnus Jim Moriarty and his wife Mary Moriarty, the Jim and Mary Moriarty Scholarship is for a young man or woman who intends to pursue a degree at the University of Massachusetts Amherst, where Jim and Mary met.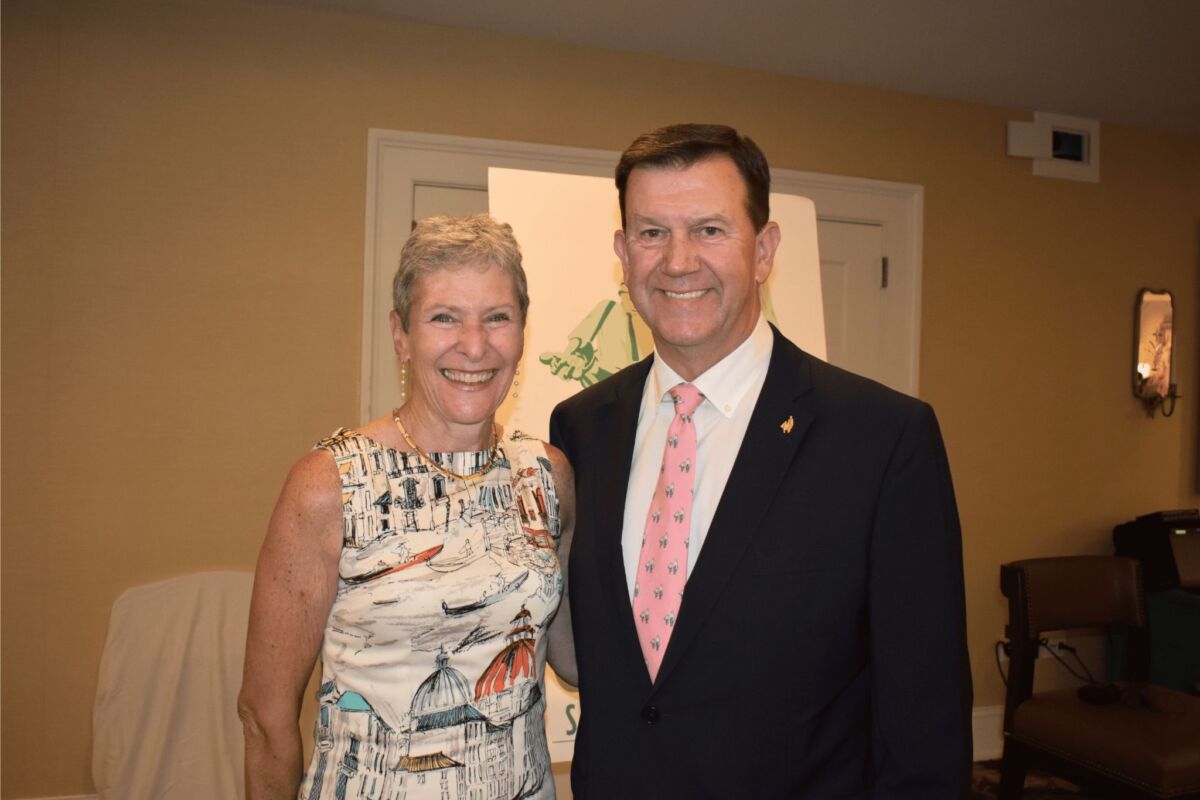 Mary and Jim Moriarty
"We are so proud of the scholarship and wanted to attach our name to a school that means so much to us as a family," Jim Moriarty said. "It's where Mary and I met, and both our kids went there, so we want to help bring future generations there."
The eldest of nine, Jim paid his way through college by working as a Resident Assistant and caddying at Mount Pleasant Golf Club and Vesper Country Club. Working at Vesper is how he learned about the Ouimet Fund and applied for a scholarship.
"I knew wherever I was going for school, I was paying for it, and my Ouimet Scholarship made all the difference in the world," Moriarty said.
After learning about the program at a Ouimet outing, Jim's son, Sean Moriarty, encouraged them to create an endowment. Since then, the family has enjoyed getting the opportunity to meet and hear from past and current recipients every summer at the Investing in Lifetimes Reception.
"Putting a face to a name is the icing on the cake," Moriarty said. "My son is very involved with the Ouimet Fund, and my grandkids are 9 and 10 and know more about Francis Ouimet than I did at that age. The next generation of Moriartys will be the future for this endowment."
In addition to establishing a named endowed scholarship, Jim and Mary are Lifetime Members and active members of the Ouimet community who have volunteered in many roles on the Ouimet Board, including Jim serving as President of The Fund from 2019- 2021.
"That was quite a full-circle moment having the responsibility on my shoulders," Moriarty said. "Our stats blow people away, and Ouimet Scholars prove it with their hard work and hustle. So as President and moving forward, I want to help grow The Fund so we can award even more money."
This year's recipient of the Jim and Mary Moriarty Scholarship is Jake Bova, a senior at UMass Amherst majoring in Finance who performed his golf service at the Hyannisport Club. Jake started working there when he was 14 and returned each summer. He worked as a greenskeeper (and caddie). Jake credits the leadership of Tom Colombo, who served as his mentor.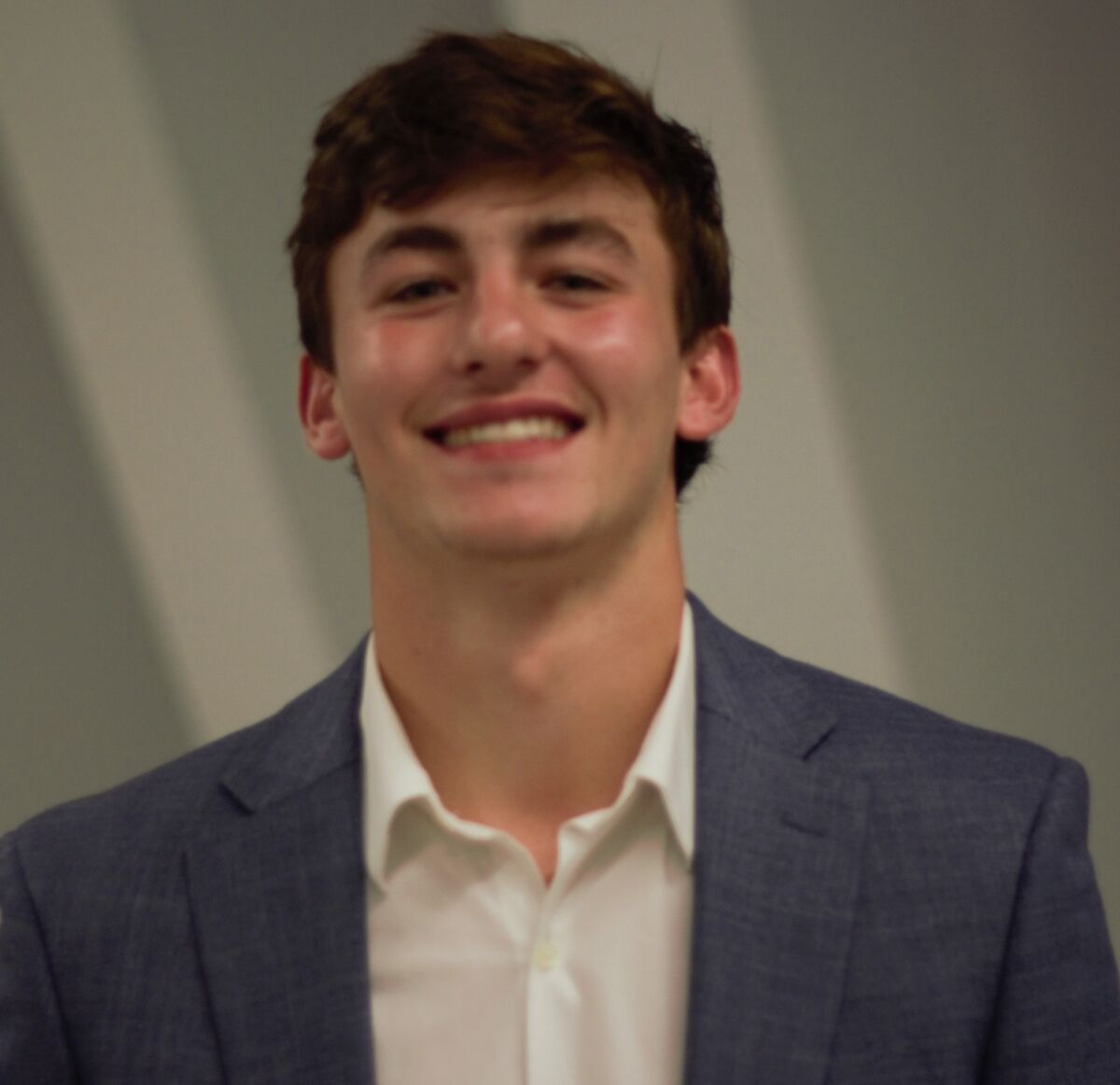 Jake Bova
"Tom was a great leader and unbelievable boss, and I went back every summer because I wanted to work for him," Jake Bova said. "He introduced me to the Ouimet Fund and really took me under his wing."
Jake's work at Hyannisport started at 5:30 AM and taught him how to interact with various individuals while on the job.
"I learned a lot about the importance of communication and how to fall in love with the routine," Bova said. "The mundane aspects of the job were so important to be successful."
Jake was surprised and grateful when he received his endowed scholarship.
"My twin sister and I pay for school by ourselves, so receiving my award relieved a lot of pressure," Bova said. "Loans are huge, and getting this scholarship has helped me worry less about other costs."
Jake and Jim are planning to meet this fall on campus for a hockey game, something they are both looking forward to.
"Being part of this huge network is such an advantage because it gives me opportunities like this," Bova said. "It's an honor to say I am a Ouimet Scholar, and it always gives me something to talk about in interviews."