Duncan Gratton to Lead the Francis Ouimet Scholarship Fund as 34th President
The Francis Ouimet Scholarship Fund has officially confirmed Duncan Gratton as its newest President during The Fund's Annual Meeting on October 23 at Concord Country Club, succeeding William Healy, MD.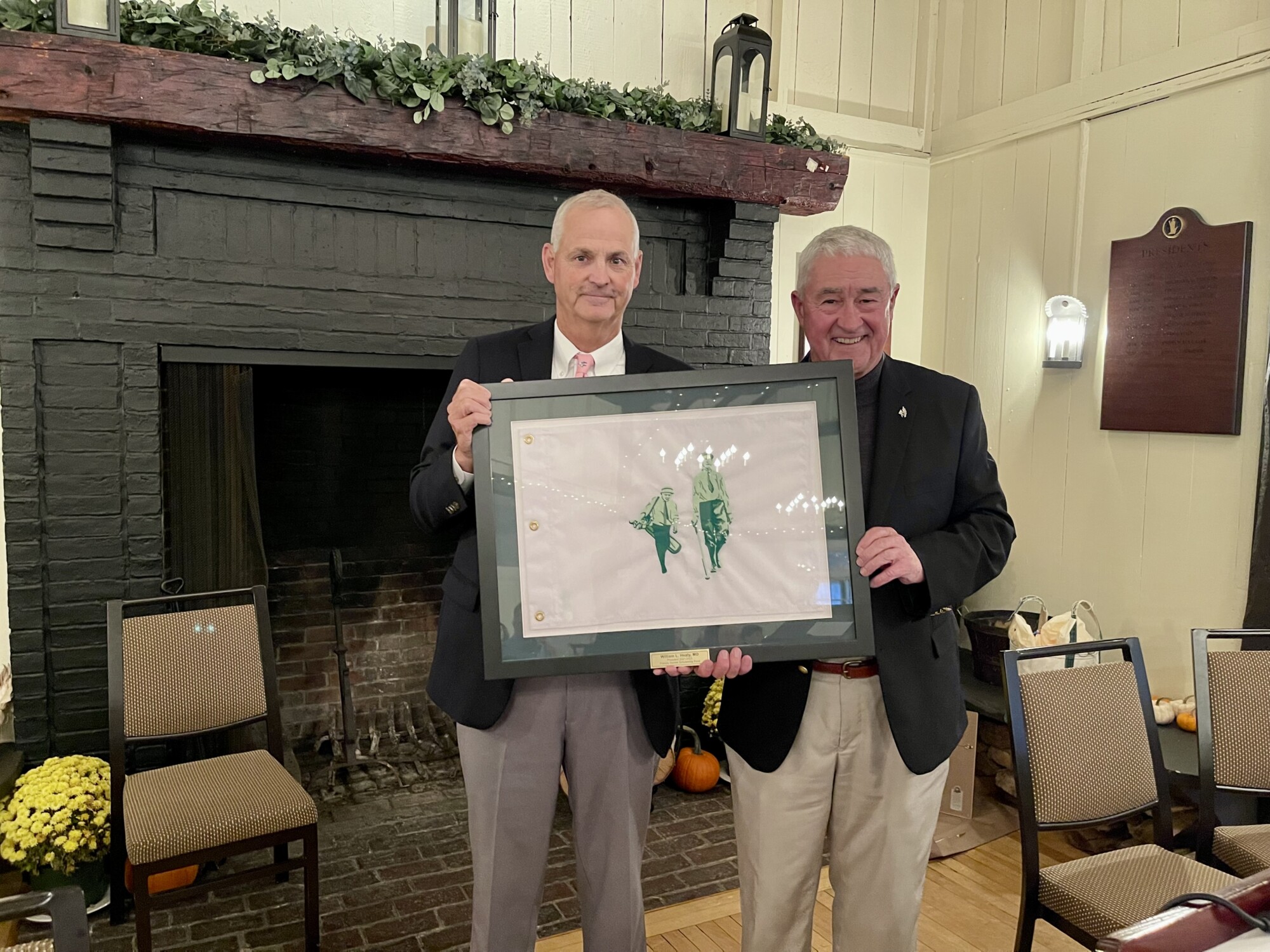 Duncan Gratton and William Healy, MD.
Healy's leadership throughout the past two years culminated with 2023 being a banner year, as The Fund awarded a new record $3.25 million in annual need-based scholarships. Healy thanked his family, the Board of Directors and the staff in his remarks, concluding by saying "I enjoyed my brief time in this role, I hope to provide service in the future, and thank you for the opportunity."
"Dr. Healy guided The Fund through two record-breaking years in terms of scholarships, applications, and overall engagement," Gratton said. "He's been a steady leader and great friend and has always kept us focused. I have incredible shoes to fill and feel fortunate to be taking on the role with The Fund in such great shape."
Gratton has been a Ouimet Board Member since 2014, is a Lifetime Member, and he and his wife, Patricia, established a named endowed scholarship at The Fund. He also serves on the Ouimet Committee at The Kittansett Club, where he plays an important role in the mentorship of the young people working there, impactful fundraising, and continued advocacy for the mission and partnership with The Fund.
"To be elected President of the Francis Ouimet Scholarship Fund is a real honor, and I'll never forget the day Dick Connolly called me to join the Board of Directors ten years ago," Duncan Gratton said. "We have fantastic Directors and a really hardworking Executive Committee, and I'm looking forward to working in this new role with all of them. The Ouimet community looks forward to an important year upcoming in 2024, as we celebrate our 75th Anniversary, so I'm thrilled to be in this position and appreciate the support."
The Ouimet Fund is also thrilled to welcome four new individuals to the Board of Directors: Tom Bagley, Andrew Mingle, Jennifer Misiaszek, and Alison Walshe. Guests also heard from student speaker Patrick Browne, a senior at Boston University who completed his golf service at Winchester Country Club and grew up in Billerica. Majoring in Computer Science and Statistics, Browne expressed his gratitude to the Ouimet Fund and its supporters for providing him and his family with financial assistance.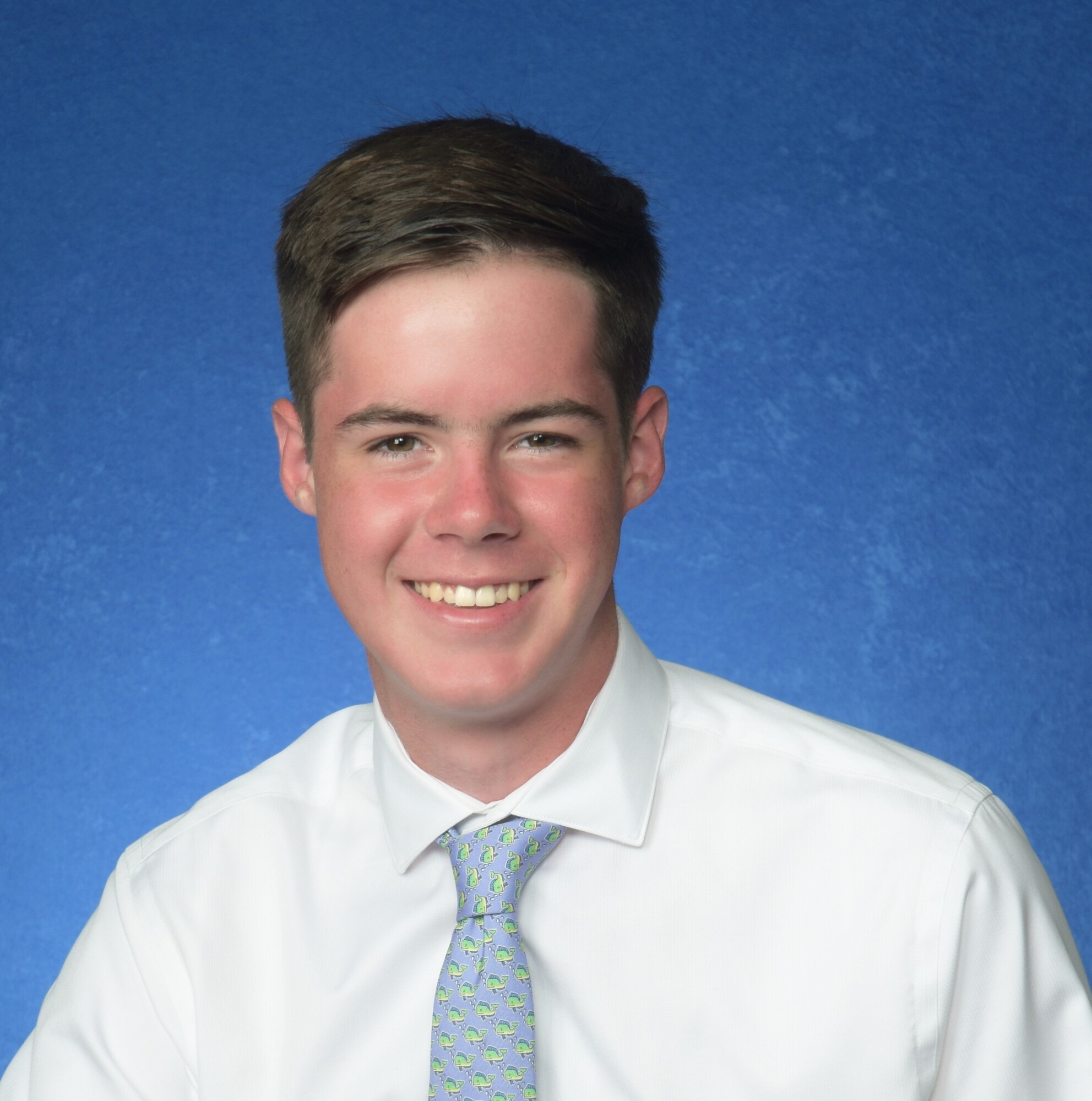 Patrick Browne
"The Ouimet Fund has made a difference in my life over the past four years, allowing me to change directions in a way that not many other people are able to," Browne said. "I am very grateful for The Fund's scholarship support, and I hope to give it back more as I move forward in life. Thank you for making a difference in students' lives like me."
To conclude the evening, The Fund awarded Robert P. Donovan the 2023 Denny Goodrich Honorary Alumnus Award, which recognizes individuals generous in their support of the Ouimet Fund, either by contributing financially or by volunteer or exceptional professional service.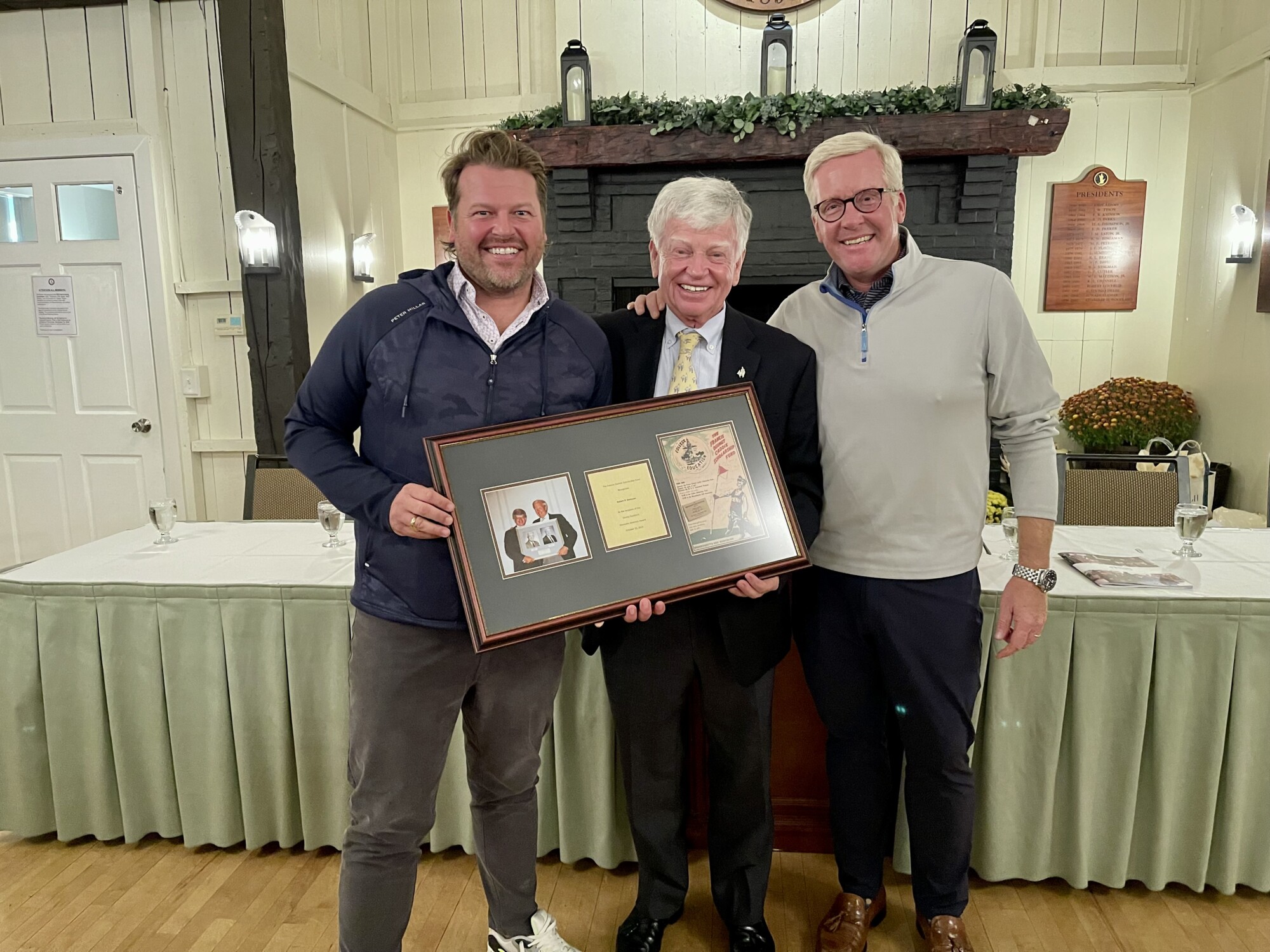 Rob Goodrich, Bob Donovan, and Ramsey Goodrich.
Bob Donovan was hired in 1991 as Executive Director of the Francis Ouimet Scholarship Fund and the President of The Fund at the time was Denny Goodrich.  Denny passed away in late 2020.
For 29 years, Donovan was the face of the Ouimet Fund, and he guided the organization through incredible growth. His years of outstanding service and dedication to the thousands of Scholars who benefited were recognized with this award in front of board members, trustees, donors, staff and other volunteers, many of whom worked alongside Bob during his tenure. In a presentation that brought it full circle in many ways, two of Denny Goodrich's sons, Ramsey and Rob Goodrich, presented Bob with the award.
About the Francis Ouimet Scholarship Fund
The Francis Ouimet Scholarship Fund awards significant need-based college scholarships to deserving young men and women who have worked at Massachusetts golf courses. This fall, The Fund awarded $3.25 million in scholarships, bringing the total scholarships awarded to nearly $50 Million to 6,630 students since 1949.