Jeremiah Daly was three years old when his dad, Jerry Daly, put a golf club in his hands at Hanover Country Club at Dartmouth College, where he had captained the golf team in 1975 and 1976 and Jeremiah would go on to captain the golf team in 2003 and 2004. A few years later he began taking him around their beloved Kittansett Club. Jerry Daly was a Massachusetts golf legend. A three-time All-American at Dartmouth, he won The Kittansett Club Championship an astounding nine times in a row as well as the 1992 Massachusett's Four-Ball. Throughout his time at Kittansett, Jerry served as the Club's President and Golf Chairman and championed the Ouimet Fund's mission.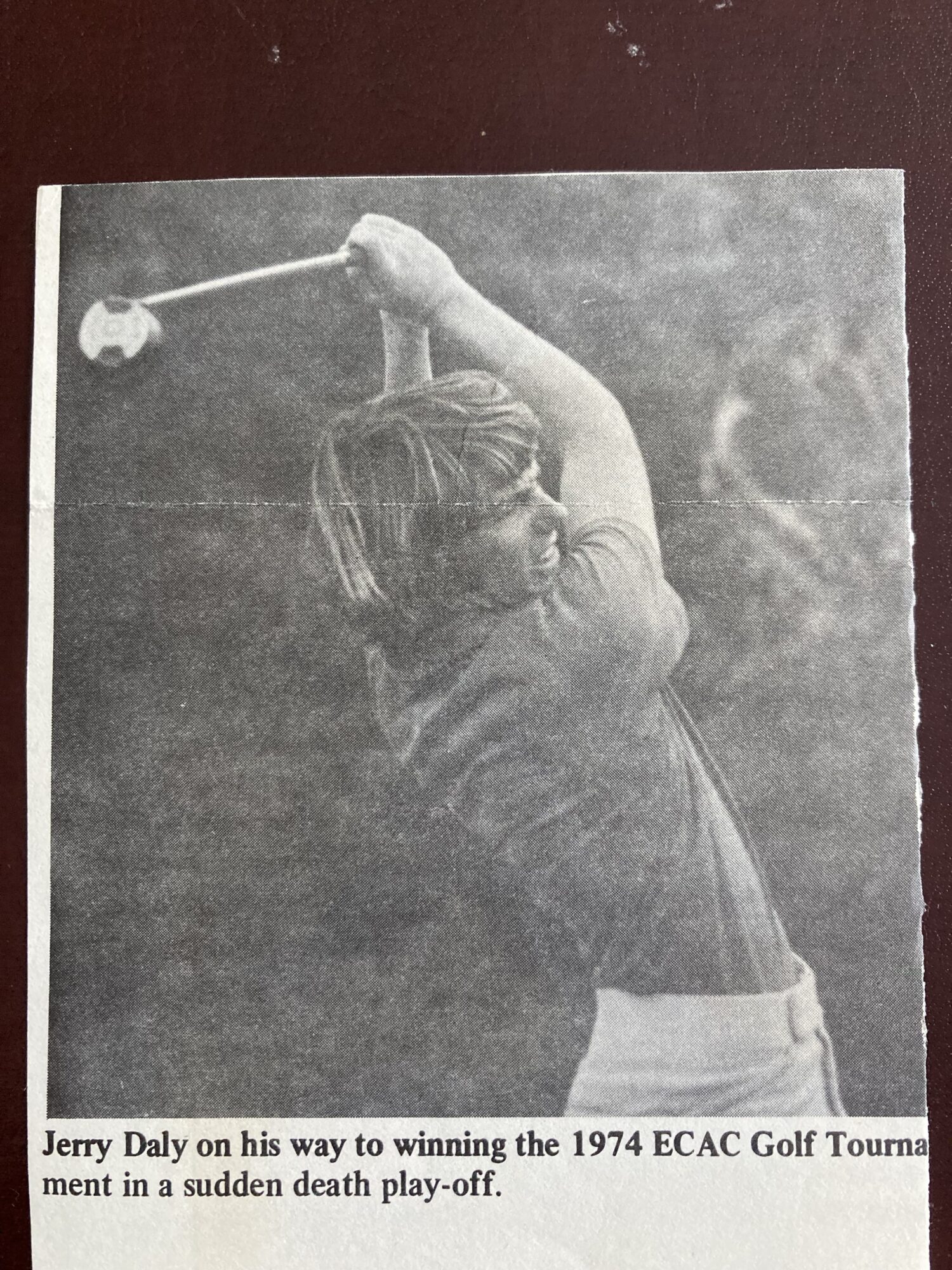 Jerry Daly
"My dad was a positive role model as a dad, professional, and golfer," Jeremiah Daly said. "My most special memories are on the course with him, and I practiced hard and competed as he did."
Jeremiah grew up caddying and golfing at The Kittansett Club, where he learned about the Ouimet Fund. With the help of Jerry, and now Jeremiah, Kittansett has seen an outstanding 52 Ouimet Scholars go through the program since 2001 and continues to boast one of the most robust caddie programs in the state.
Jeremiah became acutely aware of the Ouimet Fund from a young age. He participated in the Ouimet Marathon (now the Ouimet Golf Sprint) when he was 12 years old and continues supporting and advocating for The Fund to this day.
"I was engaged and aware of the positive impact The Fund has on people from a young age," Daly said. "The Ouimet Fund's presence at Kittansett has been there for as long as I can remember."
From caddying for his dad in tournaments to battling in Kittansett's previous Father-Son Tournament as a team, Kittansett holds many special memories for Jeremiah and taught him essential life skills.
"Through caddying there as a kid, I grew up interacting with amazing people who became mentors to me personally and professionally," Daly said. "Being at the club taught me how to dress properly, use manners and become an adult, but I also had so much fun there."
Jerry Daly passed away in 2002, and the Jerry Daly Scholarship was established in 2003 to commemorate his legacy. Held annually at The Kittansett Club in June, The Jerry Daly Father & Son Invitational Tournament raises funds for the endowment, and Jeremiah sees it as a great way to honor his dad.
"Kittansett is one of the most special places in the world for me," Daly said. "I have so many incredible memories playing there with my dad, so it's very generous of the club to allow us to use the course for the event, and it's an emotional day for my family and me."
The tournament unites the Daly family and their close friends, who share a love of golf and competition. Recipients of the Jerry Daly Scholarship speak at the event and share their unique stories. Ouimet Board Member Duncan Gratton has won the tournament before with his son, and the event continues to expand its rich history each year.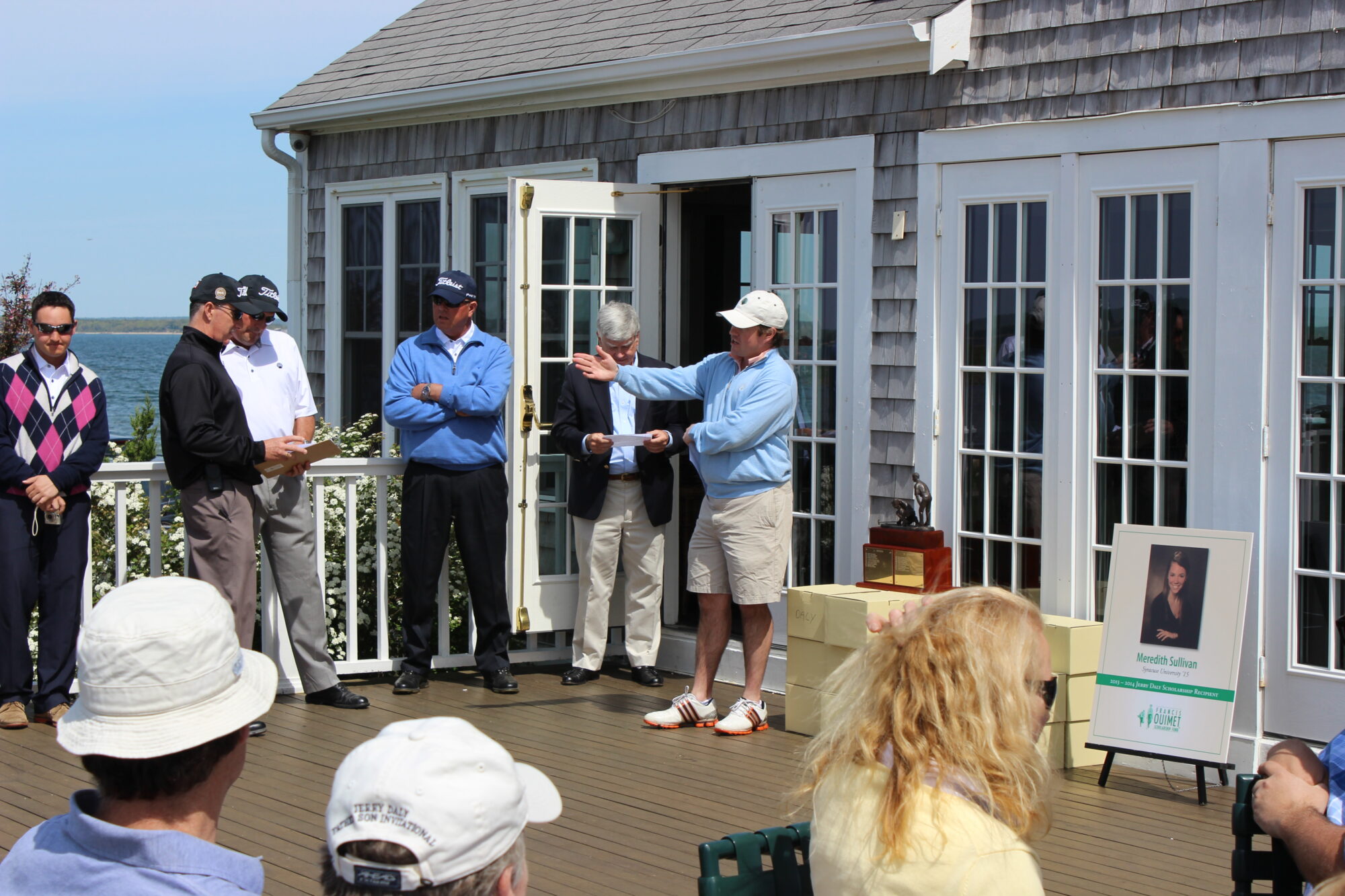 Jeremiah Daly presenting the trophies at the 2014 Jerry Daly Father & Son Invitational.
"We've grown the Daly Endowment, and it has a real impact on kids from the area," Daly said. "It's great to meet the recipients and understand how it changed their lives, and I know my dad would love to see the competition on the course."
This year's recipient is Jillian Kutash, a senior at Salve Regina University who caddied at The Kittansett Club for five summers. She started with no golf knowledge or experience and now "double bags" and competes in the Caddie-Member Tournament.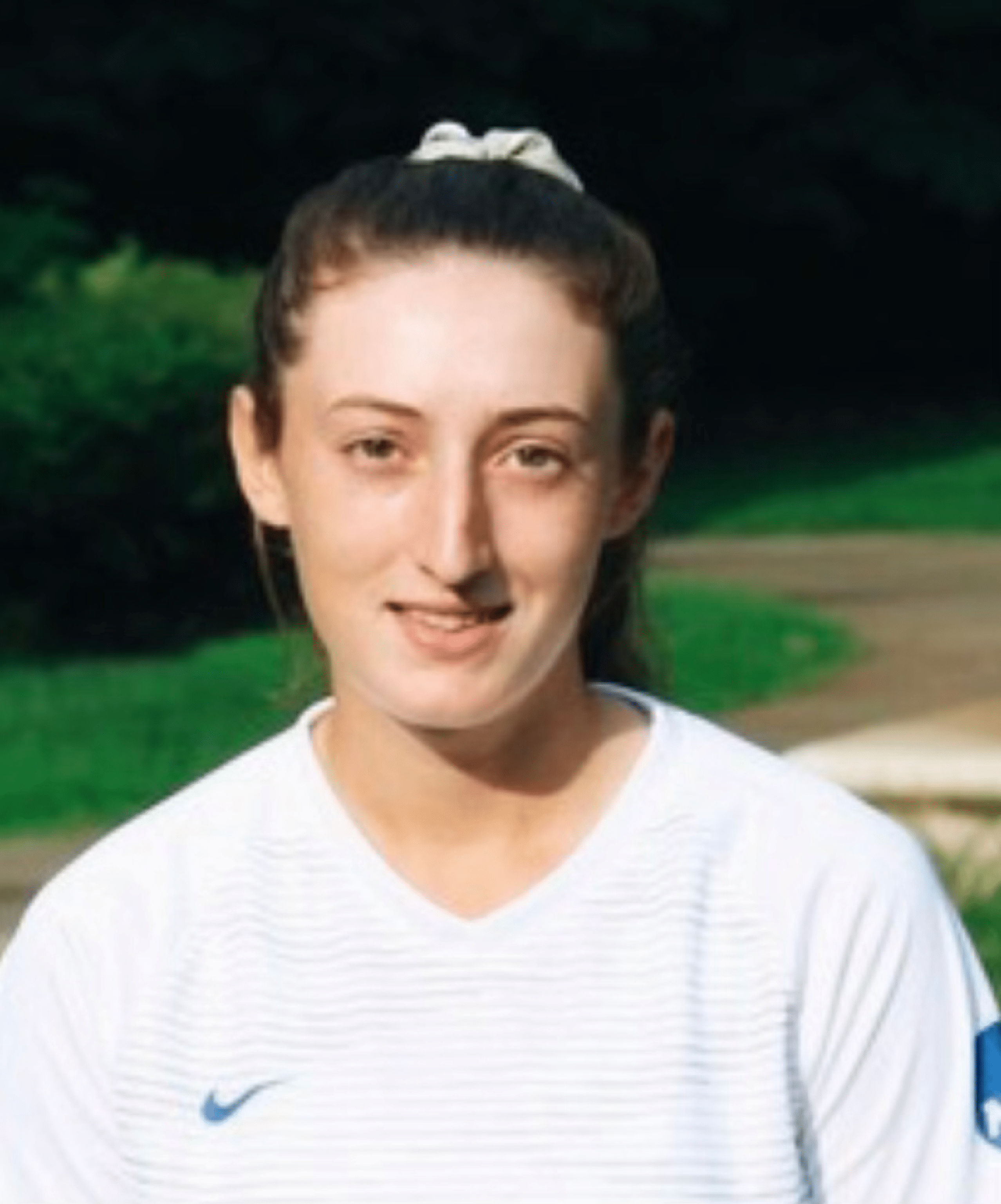 Jillian Kutash
"I had no involvement with golf, so I was overwhelmed at first," Kutash said. "But I adjusted, and I like the speed of golf, and it's been a rewarding experience."
Over the years, Jill fostered relationships with fellow caddies and members, which led to meaningful advice and professional guidance.
"When I first started working for the same people, I would ask questions about what they do for work, and everyone was willing to share their expertise," Kutash said. "Learning about how a major translates into a job is helpful and different than what I learned in school."
Some of her regular "loops" include Duncan Gratton and Bill Everett, who mentored Jill during her internship application process. Their guidance, plus assistance from Ouimet Board Member Greg Gailius, helped her secure an upcoming summer internship at PWC.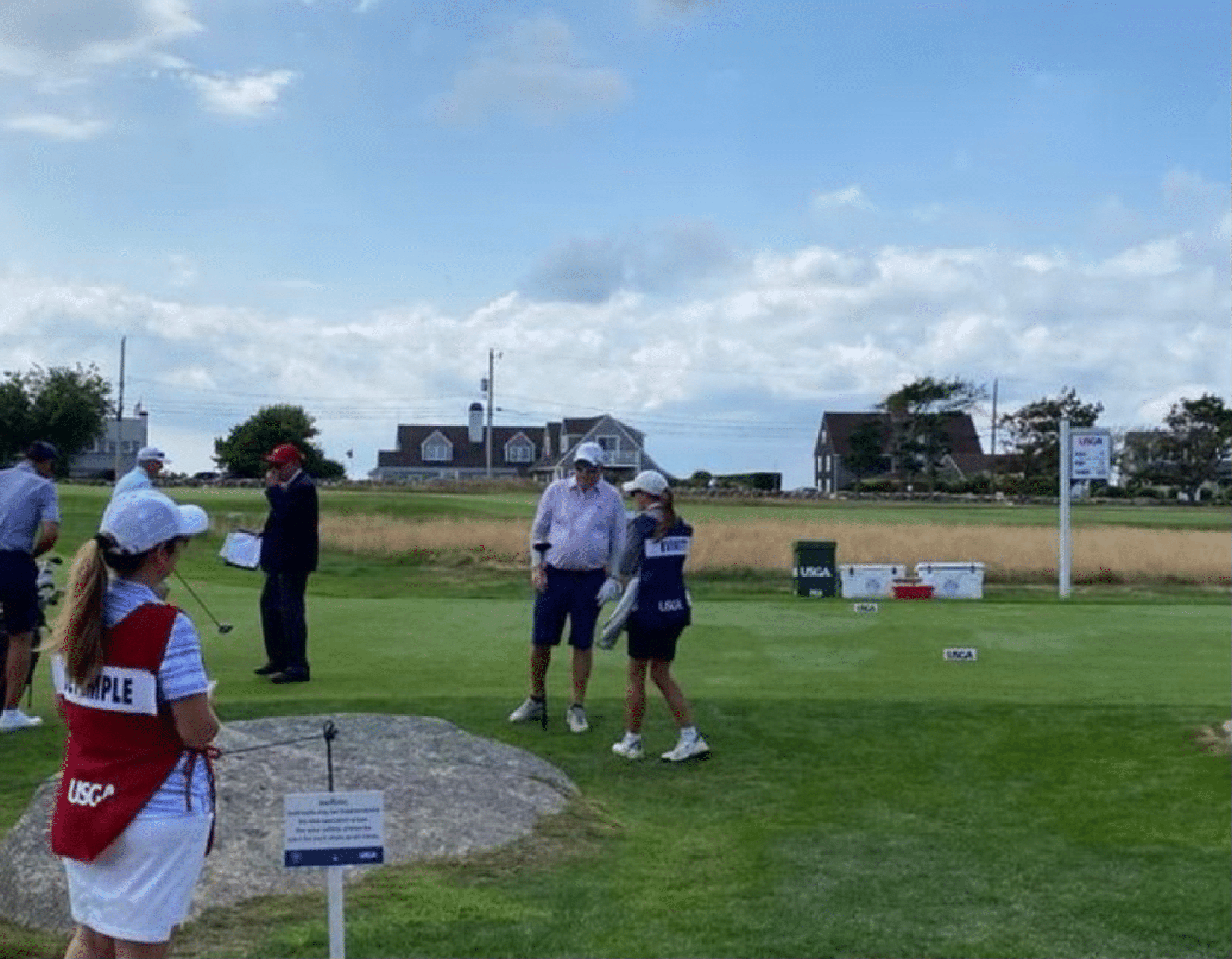 Jillian Kutash and Bill Everett.
"The members go out of their way to help me and connect me with people," Kutash said. "It's very rewarding and gratifying, and I'm beyond thankful."
Jill caddied for Jeremiah a few times and felt an extra sense of pride when she learned she had received the Jerry Daly Scholarship.
"It's a huge honor, and I feel personally connected to this award," Kutash said. "I worked with Jeremiah in the Jerry Daly Tournament, and we share a love for Kittansett, so I'm honored to receive this award and so thankful."
Jill felt immense relief when she learned about the award and put the financial support toward her tuition and additional classes she needed to graduate.
"I'm proud to be recognized as a Ouimet Scholar and conduct myself in a manner consistent with the standard Francis set," Kutash said. "I can't express my appreciation enough and I hope to one day give back and help kids like me."