Outside Fundraising Events
The Fund is fortunate to be the beneficiary of several outside fundraisers which support Ouimet Scholars. We thank our friends and supporters who continue to share the Ouimet story within their circles, organize these special fundraisers and introduce new generous friends to the Ouimet family.
Tom Riordan Memorial Tournament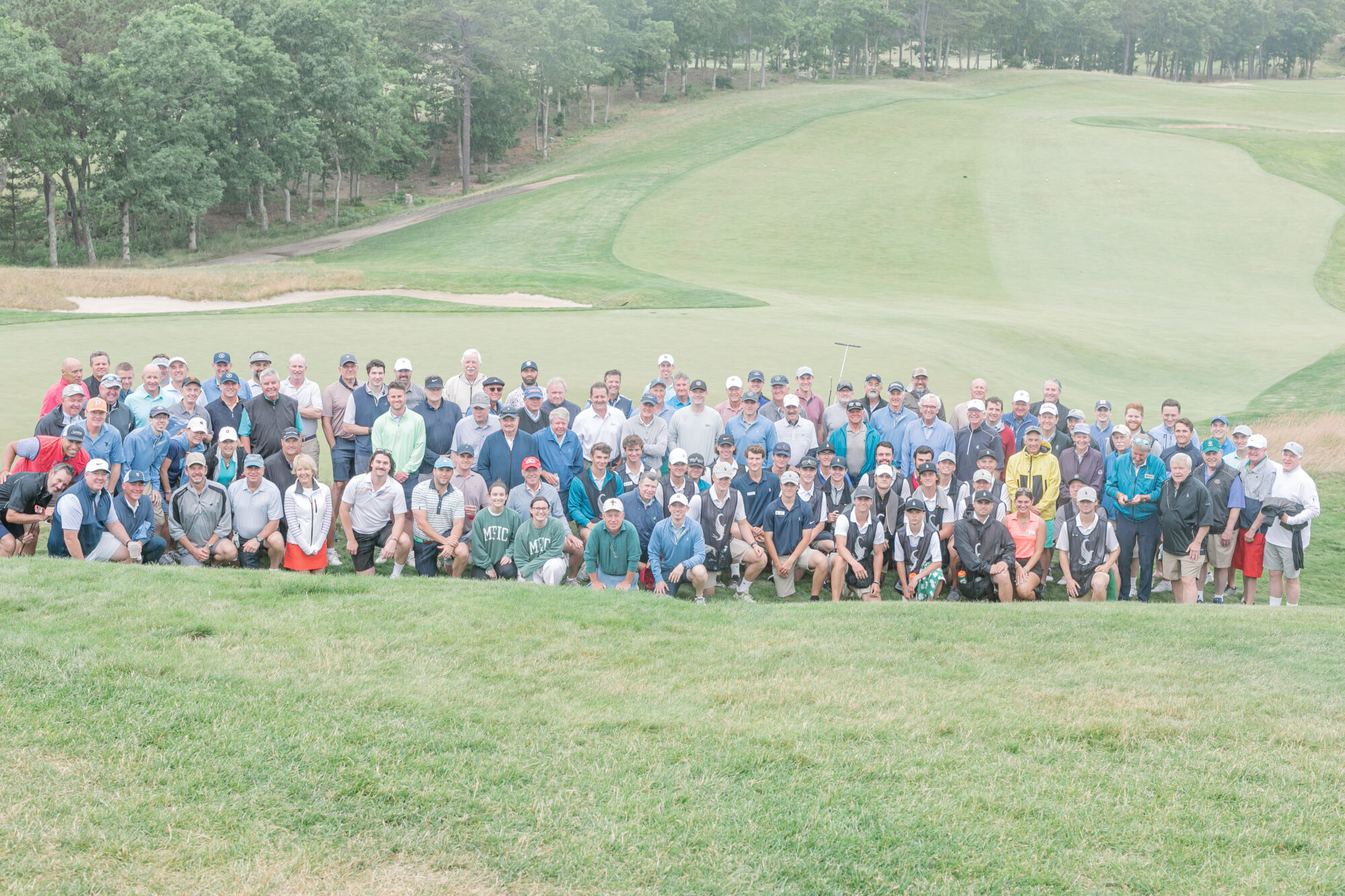 Friends and family of the late Tom Riordan gathered for a tremendous day of golf at Sacconnesset Golf Club to honor Mr. Riordan's legacy at the second annual event. He was a dedicated Ouimet Alumnus, longtime Board Member, and recipient of the Ouimet Fund's 2019 Richard F. Connolly, Jr. Distinguished Service Award. Members of Sacconnesset's outstanding caddie program participated in the event, with proceeds adding funds toward the Riordan Family Endowed Scholarship at The Fund.
Mr. Riordan was a Milton native who started in golf as a caddie at the Old Wollaston Golf Club and became an outstanding golfer with a very fine competitive record. He attended Boston College, with help from a Ouimet Scholarship, and was golf team captain. He later became the caddie master at New Seabury and then the club professional. He is missed dearly by many, including The Wild Colonial Boys, but we are proud that his son Sean is now active on the Ouimet board and this fundraiser continues to thrive in his memory!
John D. Mineck Memorial Tournament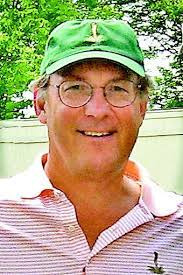 The John D. Mineck Foundation increased its annual impact through a new generous gift of $117,000 to The Fund. John Mineck, a former caddie and successful entrepreneur, who is best known as the founder and visionary behind Boston Golf Club passed away in 2007. The 16th Annual John D. Mineck Memorial Tournament was held at Boston Golf Club on October 6th, 2022, with a fundraising goal of $100,000.
By the end of the day, Boston Golf Club members and the John D. Mineck Foundation board of directors surpassed their goal, raising a cumulative $117,000 for the John D. Mineck Endowed Scholarship at the Ouimet Fund. Caddies and outside operations staff who have worked at Boston Golf Club are eligible for this scholarship, now the 10th largest endowed scholarship with the Ouimet Fund.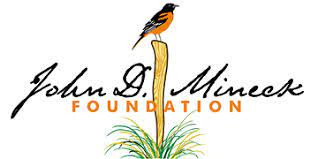 Anders Alumni Tournament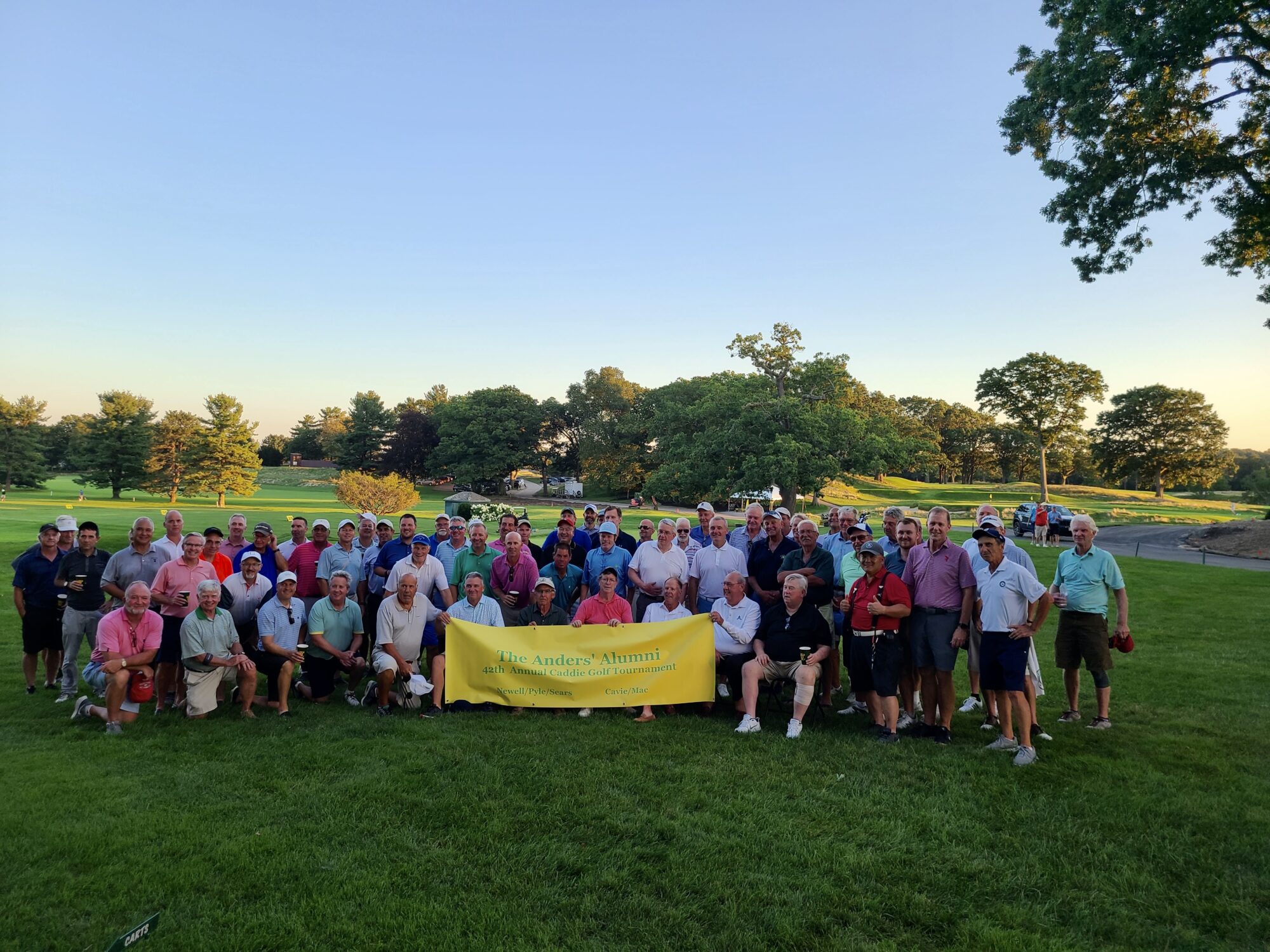 The Country Club hosted the annual Anders' Alumni Caddie Tournament, paying tribute to the memory of legendary former caddie master Fred Anders. The event, organized by the Anders Alumni Committee for the past 43 years,  invites past and current TCC caddies to compete in a friendly competitive round and gather for a reunion to remember Mr. Anders.
Proceeds support the Anders' Alumni Endowed Scholarship at the Ouimet Fund, benefitting the next generation of Ouimet Scholars from TCC. This year they raised more than $30,000 and since Dave Cavalier and Bob McAlear started this tournament, over $450,000 have been raised to support Scholars from The Country Club. The Anders Alumni also got together at a special reception in June during the U.S. Open and marshaled the second hole throughout The Championship.
Mark Ritchey Memorial Tournament
On October 4th, the second annual Mark Ritchey Memorial Invitational took place at Sacconnesset Golf Club honoring the late Mark Ritchey Marinelli, a Ouimet Alumnus and longtime Sacconnesset caddie who passed away in 2018.
Family and friends (including picture above, mother Michelle and brothers Max and Dante) have organized a benefit tournament to help Ouimet Scholars in Mark's name.  Mark graduated from Bryant University and founded the school's first college golf club.  Mark and his brothers are loved by the Sacconnesset membership and we are honored that the family is proud to honor his memory in this way.
Jerry Daly Father & Son Tournament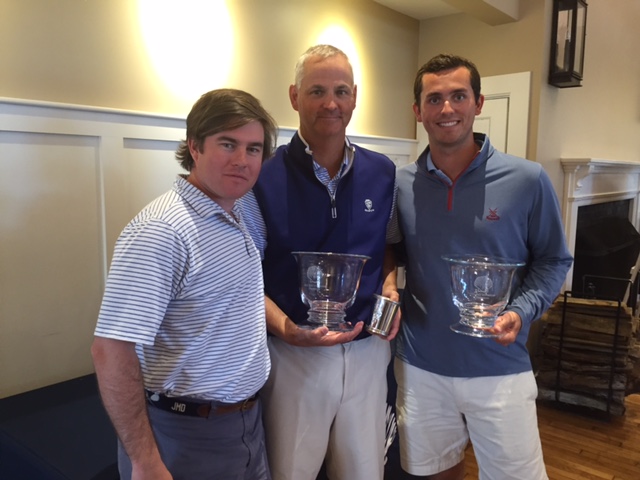 The Jerry Daly Father & Son Invitational Tournament is held annually at The Kittansett Club, honoring the late Mr. Daly, who passed away in 2002. Proceeds of the event fund the Jerry Daly Endowed Scholarship which is eligible for Ouimet Scholars from The Kittansett Club or who are residents of Marion or the surrounding community.
Mr. Daly was a longtime member of The Kittansett Club and former Kittansett Club president. He was an accomplished amateur golfer, winning, among other titles, the Vermont Junior, the Massachusetts Four-Ball and was a three-time NCAA All American and captain of Dartmouth's golf team. Donations each year in Jerry's memory have built this endowed scholarship up to be one of the top awards at Ouimet.
James McDonough Four-Ball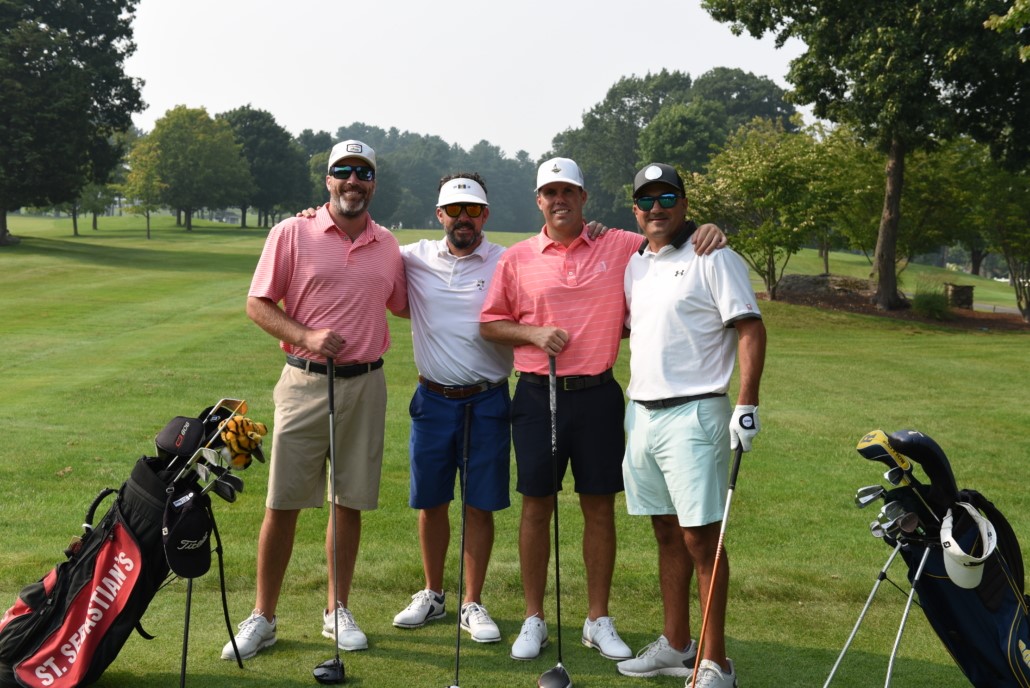 Held annually at Wollaston Golf Club and in its tenth year, this tournament honors James McDonough (pictured below), who passed away in 2011. James was a member of Wollaston Golf Club, a graduate of St. Sebastian's School, and a senior at Rollins College, where he was an accomplished member of the golf team.
Proceeds from the event go toward the James McDonough Endowed Scholarship for Ouimet Scholars who demonstrate a commitment to and love for golf or who exhibit kindness, sensitivity, good cheer, and an enduring passion. James' parents Peggy and Jim McDonough, along with an event committee of family and friends, held this tournament for an emotional final time in 2022. They look forward to a new chapter and this award thriving in perpetuity.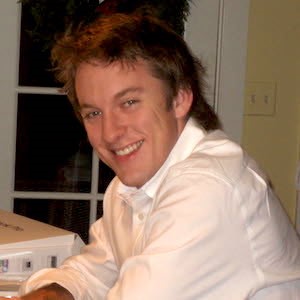 Insurance Industry Cup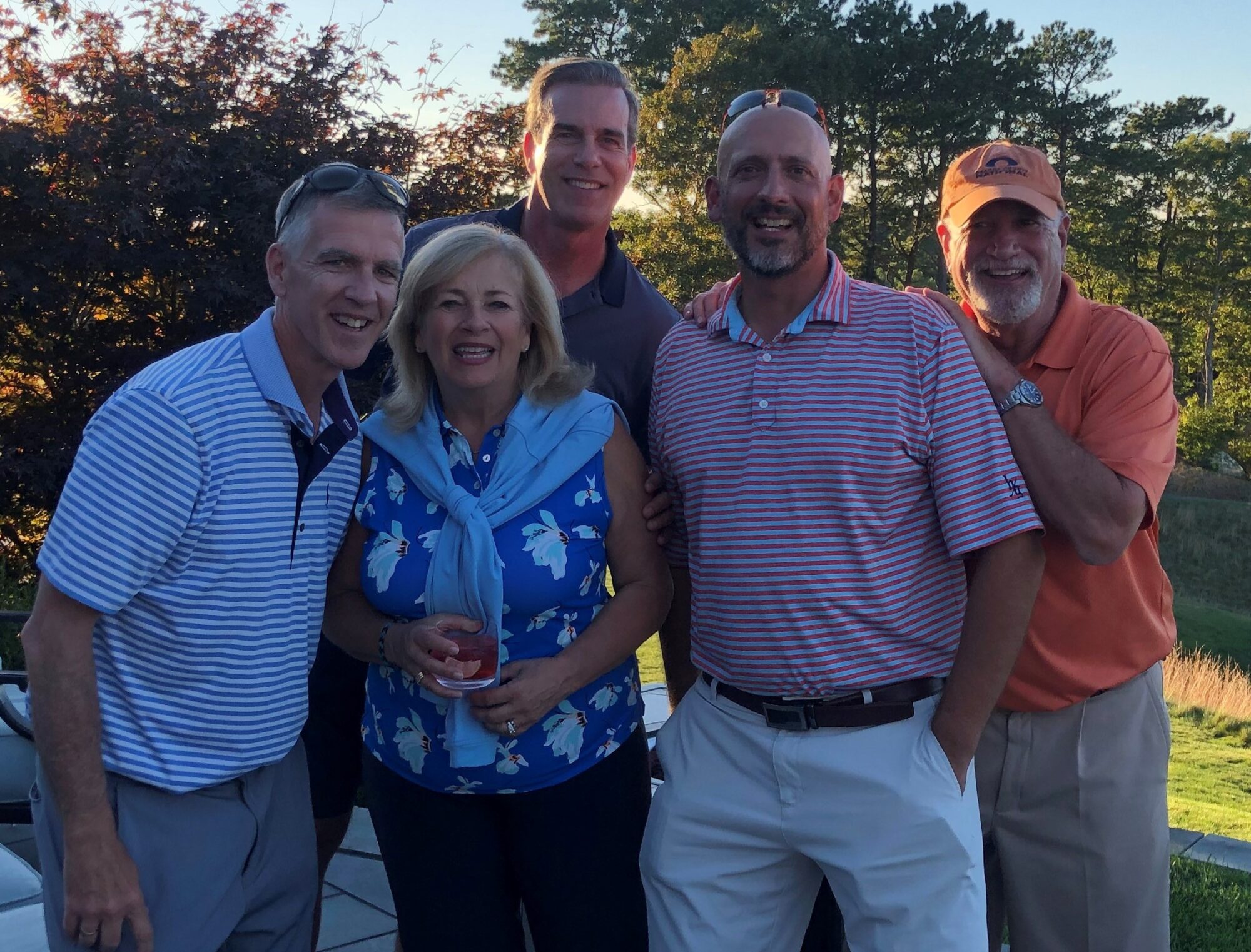 The Insurance Industry Cup was held for the second year at Sacconnesset Golf Club in October to benefit the Ouimet Scholarships. Organized by past President of the Ouimet Fund, Jim Blue, and other leaders in the insurance industry, this two person team best-ball event again focused on three pillars for the day. First, camaraderie, as this was a forum to connect with other industry leaders in a fun environment. The second is competition, seeing some real pride in watching the leaderboard for which carrier/brokerage firm would take home The Cup. The third pillar is charity. Proceeds of the event, in lieu of expenses on tee gifts, were allocated to support Ouimet Scholarships, and this event netted more than $50,000 toward the mission.
The event included 50 golfers and several others who could not golf but generously participated nonetheless. The title and concept were intriguing enough for other industries to take notice. Other Ouimet friends are currently brainstorming ideas on how their own industry can have a fun, competitive, and impactful day in 2023!