John D. Mineck Foundation Increases Annual Impact Through New Gift of $117,000 to the Francis Ouimet Scholarship Fund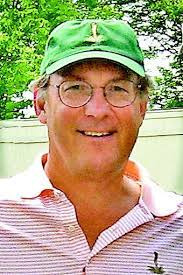 John D. Mineck
NORTON, Massachusetts — The Ouimet Fund, a non-profit organization that awards millions in need-based college scholarships to young men and women who have worked at Massachusetts golf courses, is proud to announce the John D. Mineck Foundation increased its annual impact through a new gift of $117,000 to The Fund.
A challenge grant initiated by Boston Golf Club members and the John D. Mineck Foundation board of directors, raised a cumulative $117,000 addition to the John D. Mineck endowed scholarship at the Ouimet Fund.
The 16th Annual John D. Mineck Memorial Tournament was held at Boston Golf Club on October 6th, 2022, in memory of the late founder of the club, an inspiration to many.
Caddies and outside operations staff who have worked at Boston Golf Club are eligible for this scholarship, now the 10th largest endowed scholarship with the Ouimet Fund.
Hingham, MA — John Mineck, a former caddie and successful entrepreneur, who is best known as the founder and visionary behind Boston Golf Club passed away in 2007. Rob Ketterson, a Trustee of the John D. Mineck Founation, and a close friend of John, opened the remarks at this year's annual event, referencing how proud the donors should feel of the $2.3M raised over the last fifteen years supporting several amazing causes. He also noted that this year was special, in that a group of Boston Golf Club members, offered an opportunity for John's friends to make an even greater impact. The goal was to raise a collective $100,000 in new donations, earmarked for the John D. Mineck endowed scholarship at the Ouimet Fund. The Ouimet Fund is proud of the Foundation's continued commitment to both this award created in 2008 and to the Ouimet mission of helping hard-working young people in golf achieve their college dreams.
By the end of the day, a total of $117,000 was donated, bringing this endowment into the top 10, based in terms of principal amount, out of the Ouimet Fund's 183 endowed scholarships. This scholarship is restricted to Ouimet Scholars who are caddies and outside operations staff from Boston Golf Club.
ABOUT JOHN D. MINECK FOUNDATION
Established in 2007 to memorialize John Mineck who strongly believed in the worth of every individual. Through the efforts of fundraising and philanthropy, the Foundation awards charitable grants to support and enhance the lives of others through the legacy of John's values and leadership. Since its inception, the Foundation has provided over $1.6M in grants.
ABOUT THE FRANCIS OUIMET SCHOLARSHIP FUND
Established in 1949 and awards significant need-based college scholarships to deserving students who have worked at Massachusetts golf courses. Since inception, the Ouimet Fund has provided $46.6M in awards to nearly 6,500 young men and women. These Scholars graduate in four years at a 91% rate, well above the national average.