Ouimet Alumna Maddy Belden, PGA, graduated from the College of the Holy Cross in 2020 and now works as an Assistant Golf Professional at Salem Country Club. But at just 25 years old, the Worcester native has more years of experience working in golf than one might assume.
"I remember being little in the pro shop at Worcester Country Club counting golf balls and helping with inventory," Maddy Belden said. "So, it feels like I've worked there my whole life."
Maddy's dad, Allan Belden, was the Head PGA Professional at Worcester Country club for nearly 25 years. Maddy's mom also worked there as the shop manager, giving Maddy an early introduction to the golf industry.
"My first memory of golf is going to the range with my dad in Florida," Maddy said. "We'd go down to visit my grandparents, and I'd watch my dad hit balls. I was probably three or four years old."
Maddy had a club in her hand by age six and participated in junior clinics growing up. She started working at Worcester in the bag room and pro shop when she was 15 and was one of few females.
"I was one of the only girls in the bag room, and it was pretty much all men working with my dad," Belden said. "It's never deterred me; it motivates me."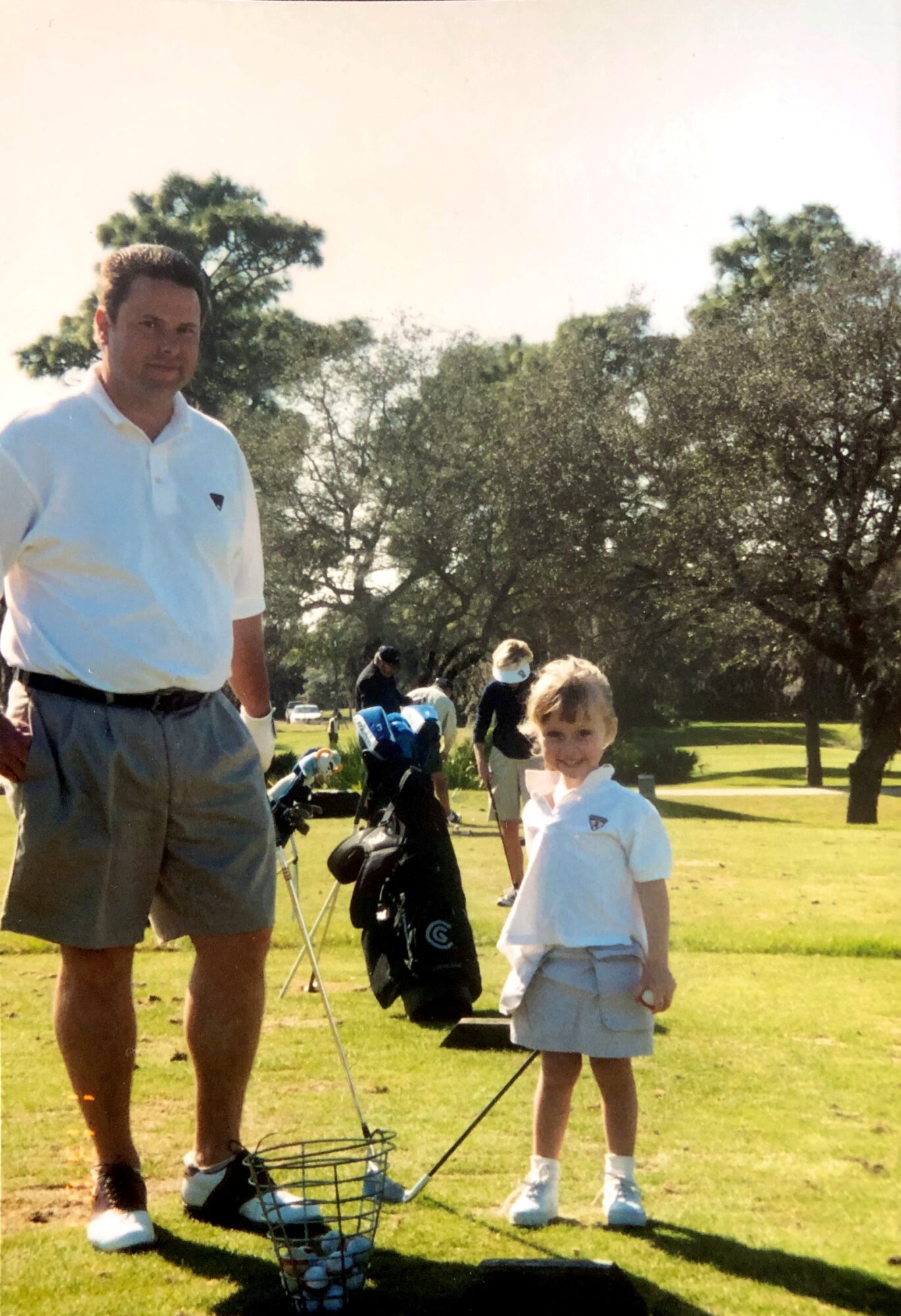 Ouimet Alumna Maddy Belden, PGA and her dad Allan Belden, PGA
She credits growing up in the industry for her unphased mindset regarding the male-dominated game. Maddy can recall being the only female in the New England Junior PGA events in the 12 and under category, where she'd play with all boys and then win the girl's division by default. She was also the only female on her high school's golf team.
"My thoughts toward women empowerment in golf started back in middle school," Belden said. "I want to be the best golf professional, not just the best female golf professional."
Observing her dad for years taught her how to be just that. From the bag room guys to her dad's assistants, she was surrounded by influential mentors growing up at Worcester.
"The greatest lesson I observed from watching my dad is that hard work will get you far in life," Belden said. "You can't slack because if you do, it will show. When you have 500 members expecting you to execute a full year's worth of tournaments and events, you need to work hard, or it won't go well."
All of the Worcester employees helped shape her as well, including Whitinsville Golf Club Head PGA Professional Mark Aldrich, who worked with Maddy's dad at Worcester for 11 years.
"Growing up, the guys at Worcester were uncle figures, and many of them have known me since I was about eight," Belden said. "I learned from my dad about being boss but learned from all his assistants and the bag room guys about the other side. So, I'm lucky I got to see both."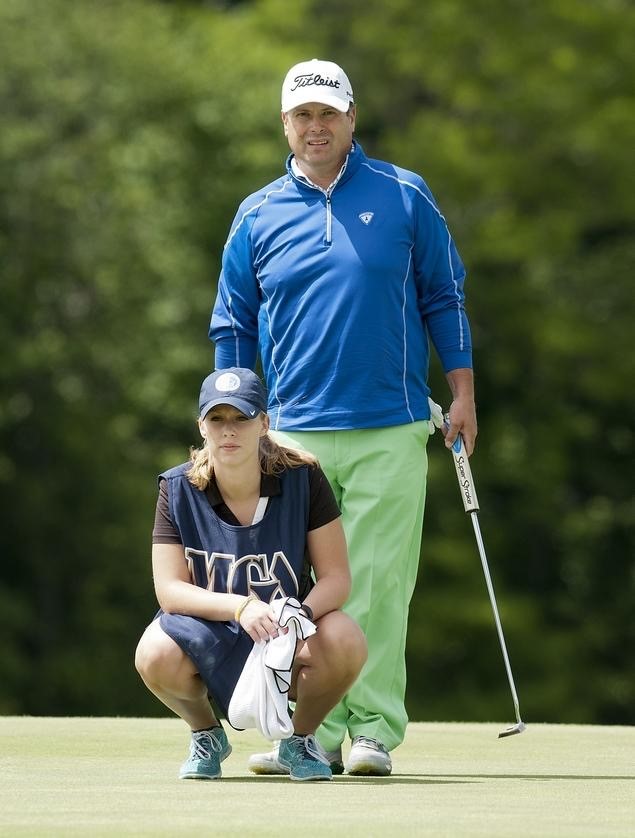 It was from her dad and the membership at Worcester that Maddy learned about The Fund and applied.
"The financial support from The Fund allowed me to go to Holy Cross and play Division I golf," Belden said. "Attending Holy Cross opened up so many networking opportunities. The Holy Cross alum community feels like family, and the Ouimet community is the same. I'm fortunate to belong to both because of the Ouimet Fund."
At Holy Cross, Maddy majored in International Studies and envisioned attending law school after college. Pursuing a career in golf was never her plan, but she was inadvertently swayed her entire life.
"I never thought I would work in golf, and I didn't decide to until the end of my senior year," Belden said. "Looking back, I was influenced subconsciously because all of my experiences were building me up to that."
In 2022 Maddy was one of only two females in New England to become Class A PGA members. She found out in October she is the Secretary of the Massachusetts PGA chapter and learned in December she is also sitting on a national committee for the PGA.
"Because it's male-dominated and my family is in the business, it's pushed me to move at an accelerated rate and makes me want to do better," Belden said. "To hold those titles at age 25 means a lot to me."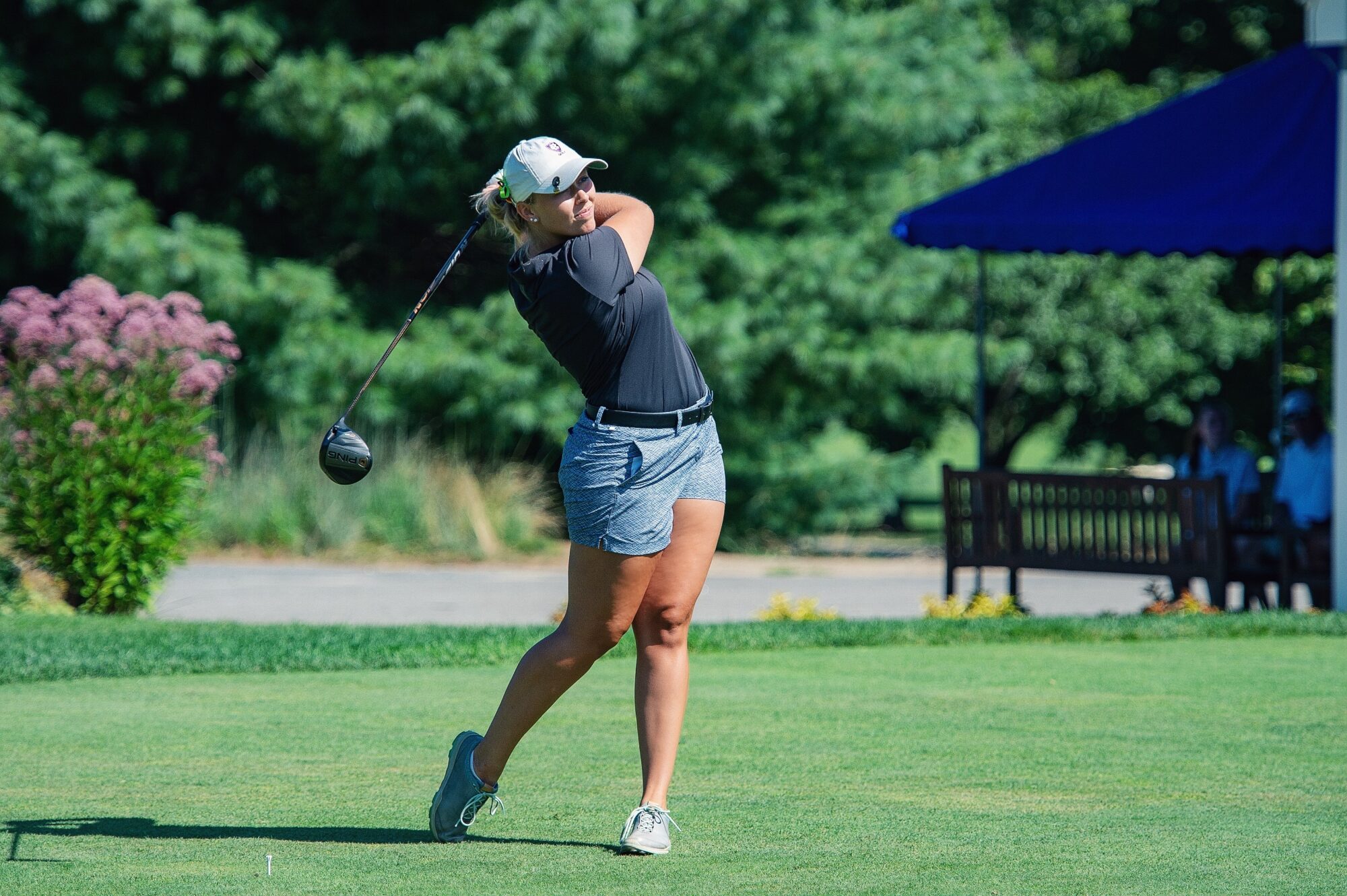 Additionally, Maddy is utilizing social media to push female representation, among other initiatives. Last winter, when she had some time on her hands, she created a podcast to remove the stigmas around golf and inspire more females to play.
"I have people in my life who have encouraged me to do things I otherwise wouldn't have done," Belden said. "I've seen the people around me do great things, and it's made me realize just because I'm female doesn't mean I can't too."
From setting up tournament signs in the dark with her dad at Worcester to teaching shorthand school with him now at Salem, their bond over the game is a unique connection they share.
"My dad is the Director of Instruction, and he started working at Salem before I did in 2021," Belden said. "I get to teach a lot of clinics with my dad and observe him, so it's come very full circle."
Maddy admits she sometimes feels imposter syndrome when she reflects on all she's achieved. Her work ethic and motivation continue to propel her forward and embody the qualities of Ouimet Scholars.
"You feel bonded with members of the Ouimet community because we all have something in common," Belden said. "It connects us when we normally wouldn't, and I'm lucky to be surrounded by an interesting community with such a wide array of individuals."