Legendary golf teacher and writer Harvey Penick's fourth book, The Game for a Lifetime: More Lessons and Teachings, does not focus on swing tips or instruction but instead highlights the wonderful nature of golf being a game individuals and families can enjoy together for decades. Ouimet Alumna Abigail Tobin is living proof of that.
The game naturally surrounded Tobin throughout her childhood. She is the only child of legendary North Shore PGA Teaching Professional Jim Tobin and celebrated amateur golfer, and a member of the Massachusetts Golf Hall of Fame Anne Marie Tobin. Flash forward two decades, Abby's current role in fundraising and development in the philanthropy office at the USGA allows her the opportunity to grow the impact the game of golf can have on people of all ages, skill levels, and backgrounds across the country.
"My job is to share why golf matters and connect people with the game," said Tobin. "It's rewarding getting out there and hearing people's stories about why they love golf and how they can help improve it, so I feel very lucky."
A Lynnfield, Massachusetts native, Abby jokes about growing up in Bellevue Golf Club's pro shop, where her father worked as the Head Golf Professional for over 30 years. She was a welcome guest in the pro shop, and her first memory of golf is crawling around the first tee at the club.
"My mom would drop me off, and I'd spend the day in the pro shop as a little kid," said Tobin. "Everyone there sort of babysat me while I was young, and I always loved spending time there with my Dad."
Abby first swung a club at two years old and spent summers growing up playing with her family. Learning at such a young age made the game feel natural, and Abby grew muscle memory she said was akin to riding a bike.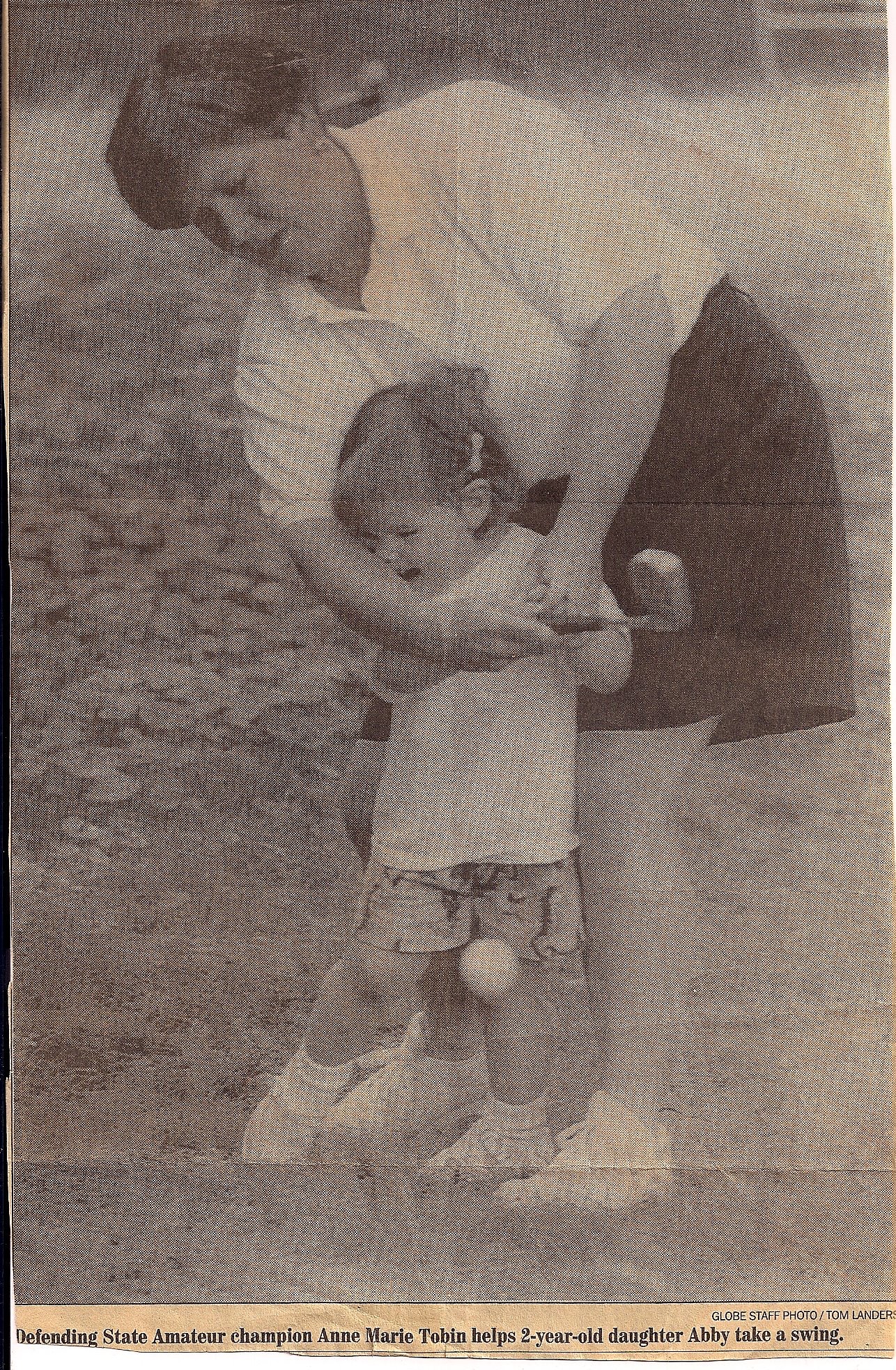 "Golf has sort of been my north star," explained Tobin, reminiscing on her family and childhood. "However, my parents never pressured me into it whatsoever, but inevitably it was just always part of our life."
Attending a small high school allowed Abby to play competitive varsity soccer for four years, growing her love for the sport and inspiring her to play in college.
Knowing her family supported her, she put golf on the back burner to pursue soccer, aware she could always return to golf later in life.
"As an only child, I loved being around other people, so I gravitated more toward team sports. I played basketball and softball in high school, but soccer was my favorite sport and was always my passion. And I knew I couldn't play soccer at seventy as I could with golf."
Despite not golfing regularly, Abby began working consistently at Bellevue in her early teenage years. Her experience there quickly taught her that golf is much more than hitting good shots and making putts. Abby loved the banter among the regular players, the camaraderie on the course, and the positive energy that seemed to surround a group of golfers effortlessly. As for her job, she continues utilizing the skills she acquired there today.
"Working at a young age was instrumental in teaching me valuable life lessons. For me, it was learning to appreciate the value of a dollar, improving my communication skills with adults, and feeling emboldened as a female," described Tobin. "Working in golf gave me a perspective on what the game can offer someone who doesn't even play. You don't have to be a championship golfer to work in golf and give back to the game."
Abby worked at Bellevue through high school, assisting in the pro shop, bag room, bar cart, first tee, and junior programs, and continuing to develop a drive and solid work ethic.
"Being a female in golf is empowering," said Tobin. "I was the only female in the bag room, and I can appreciate the skills I acquired through that. Working at Bellevue instilled confidence in me, especially at such a young age, which has remained transferable to so many facets of my life."
As she reached her high school years, Abby witnessed fellow employees at Bellevue go through the Ouimet Fund's application process and saw the impact firsthand. Each year, the Ouimet Scholars from Bellevue had their pictures hanging on the wall in the pro shop as a symbol of pride for the membership. She also had an incredible influence from her mother, Anne Marie, who supported the Ouimet Fund and served as the organization's president from 2003 to 2004.
"I saw how it made a difference for the kids around me at Bellevue, and it became obvious I should apply," said Tobin. "The Fund opened doors for so many hardworking kids there, and I knew it was something I wanted to be part of."
Her passion for soccer put Wheaton College at the top of her list due to its excellent program. A private college, Tobin knew Wheaton came with an expensive price tag, and being Division III, she couldn't apply for an athletic scholarship.
"As a teenager, I was simply unaware when applying to colleges what it means to be burdened with tuition debt," described Tobin.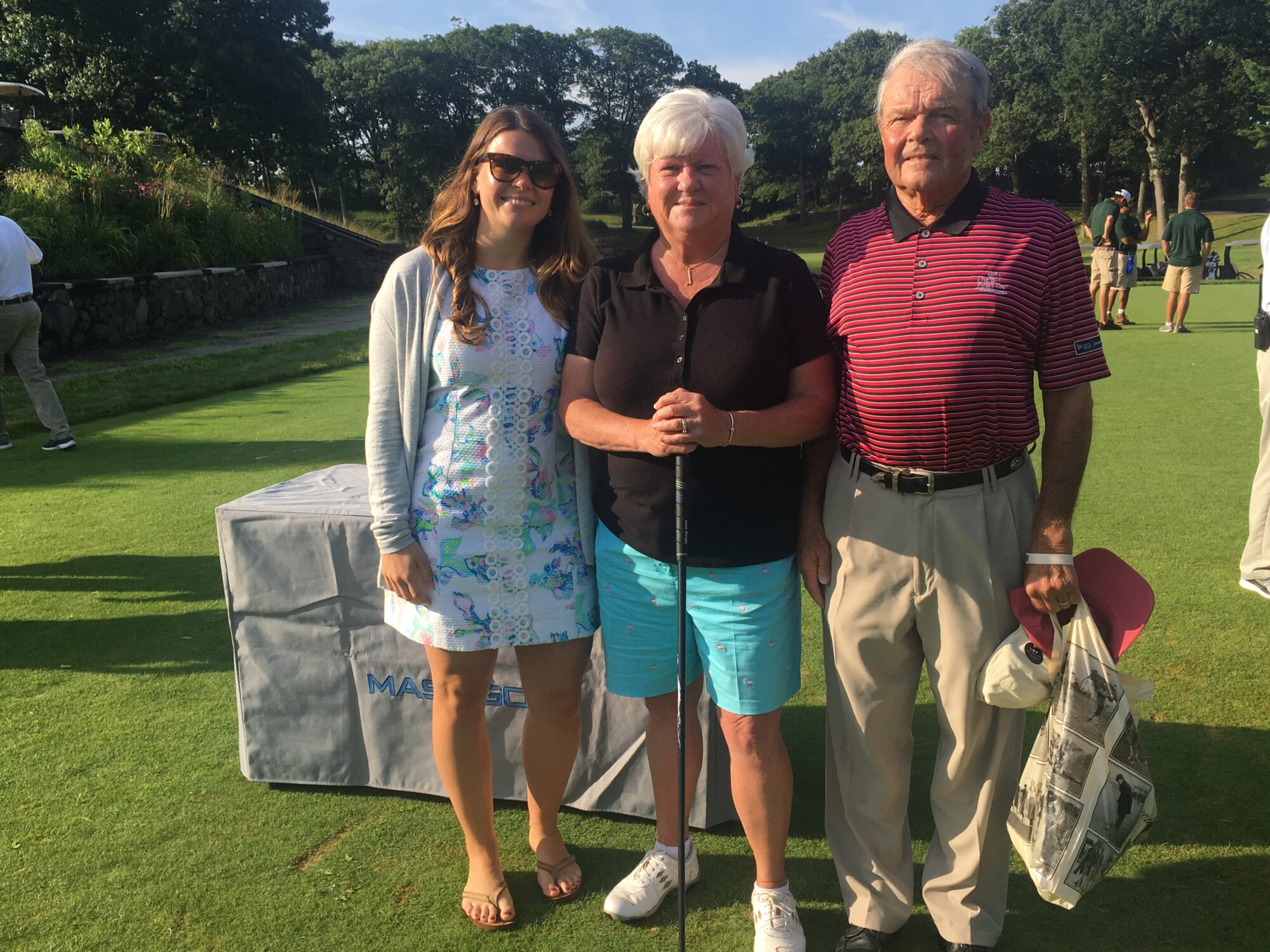 Around the same time she was applying to college, the economic recession significantly changed her family's financial situation. Abby quickly became aware of how important her Ouimet Scholarship would be in allowing her to attend Wheaton.
"Learning I received the scholarship was an exciting time for me, and I was eager to join a community I'd grown up knowing so much about," said Tobin.
The financial support she received from the Ouimet Fund throughout her time at Wheaton was enormously helpful, reducing her costs each semester and allowing her to focus entirely on playing soccer and achieving in the classroom. Abby thoroughly enjoyed her time at Wheaton and even took advantage of its proximity to the Ouimet Fund's office in Norton, Massachusetts.
"Being a Scholar let me connect more deeply with The Fund while in college and intern with them," said Tobin. "Interning for the Ouimet Fund helped me make a little extra money to cover day-to-day expenses, making a huge difference. However, perhaps more importantly, I got some real-life experience in an office setting and learned how a non-profit operates."
When Abby graduated from Wheaton College in 2014 with a degree in economics, she hadn't yet decided on a career path. She accepted a role in Investor Relations at AEW, where she worked for five years. However, growing up, she always thought she might find her way back to working in the golf industry.
Abby's instincts were correct, which led her to her current role in the philanthropy office at the USGA. Her client-facing experience at AEW and her years of work at Bellevue Golf Club created a perfect combination for her work at the USGA.
"We work to educate people about what the USGA does, why it's important, and how they can help," described Tobin. "Everything that's happened for me has landed me in this place, and it's an exciting time right now with golf growing so rapidly."
Abby encourages others, especially young women, to pursue working in golf and believes in the endless opportunities that stem from it.
"It's been life-changing working here," said Tobin. "We are helping to drive an impact in a game that has given me so much. We focus not just on promoting championships but also programs for young golfers and people who may not have had any exposure to the game. We feel the grassroots approach to growing the game is the most sustainable moving forward, which excites me each day."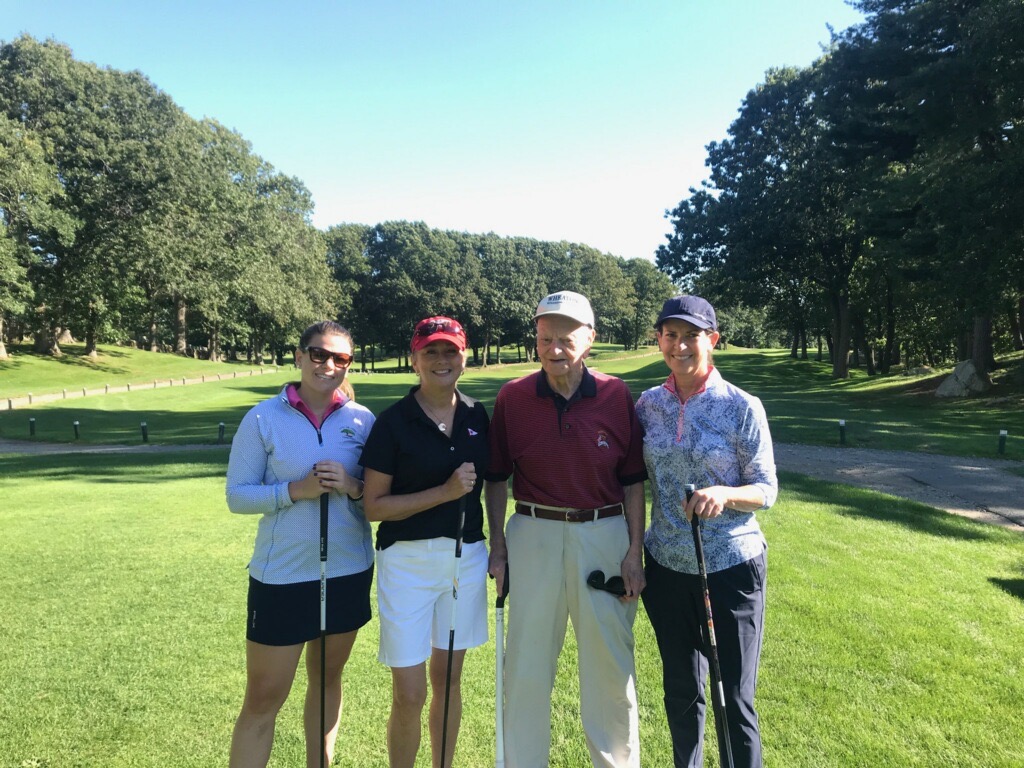 The 2022 U.S. Open returning to The Country Club in Brookline this June is something Abby has been looking forward to for months. Both because it is in her hometown and because she can represent the USGA as a Ouimet Alumna, on the same grounds where Francis Ouimet won his legendary championship in 1913.
"With Francis Ouimet's story and all the history, it's more than just the U.S. Open that's happening this year," said Tobin. "There's so much excitement going back to The Country Club given the story of Francis and his win in 1913. The excitement within the USGA is palpable, and we are thrilled to be highlighting golf's greatest players in Massachusetts."