Ouimet Alumnus and Hamilton, Massachusetts native Andrew Kalloch knew he wanted to create change in his community from a young age. The son of public-school teachers, Andrew's parents ingrained in him the belief that democracy is not just a political theory but something to be acted out as part of everyday life in one's community.
"My parents were the first people holding signs, or going to town meetings, or making phone calls, and it mattered to them," Kalloch recalled. "They exemplified that democracy was not a spectator sport, and it relied on everybody being active citizens. I saw that and knew I wanted to serve my community in some way."
With public service rooted in him, the next step along his winding path toward running for political office was determining how he could be a catalyst to create productive change around him.
Long before his days as a Democratic Congressional Candidate in Oregon, Andrew was drawn to the game of golf through watching the biggest events on television. Reminiscing on his first memory of golf, Andrew spoke fondly about the 1992 Masters Tournament, an event he watched with family and friends at the age of seven. As with many of us, The Masters signaled the coming of spring and generated a buzz of excitement among the people in his life. The older he got, the more he watched, and the camaraderie felt through enjoying the game with those he loved created the spark of interest to engage with golf in his daily life.
Andrew got his first job working as a caddie at Myopia Hunt Club, not far from his childhood home. Amid his first summer working there, Andrew heard about the big three-day Labor Day Four-Ball Tournament and was excited to learn he would be stationed as a forecaddie.
"Being a kid, my mother had packed me a lunch in one of those little refrigerated coolers to take with me," Kalloch said.
Positioned by a wall on the 17th hole, an eager 11-year-old Andrew had made it through unscathed until a member's second shot collided with the lunchbox his mom had packed him, launching the golf ball over the wall and out of bounds.
"I was so embarrassed, and at that moment, I was thinking that I was going to be fired," remembered Kalloch. "There was this silence, and then the member and the whole group just laughed. It was such a relief and a great window into what I had coming for me, but I knew I had a lot to learn."
After earning $15 for three hours of fore caddying and then getting the opportunity to caddie for $30 per round, Andrew's earnings at the end of the weekend filled him with pride.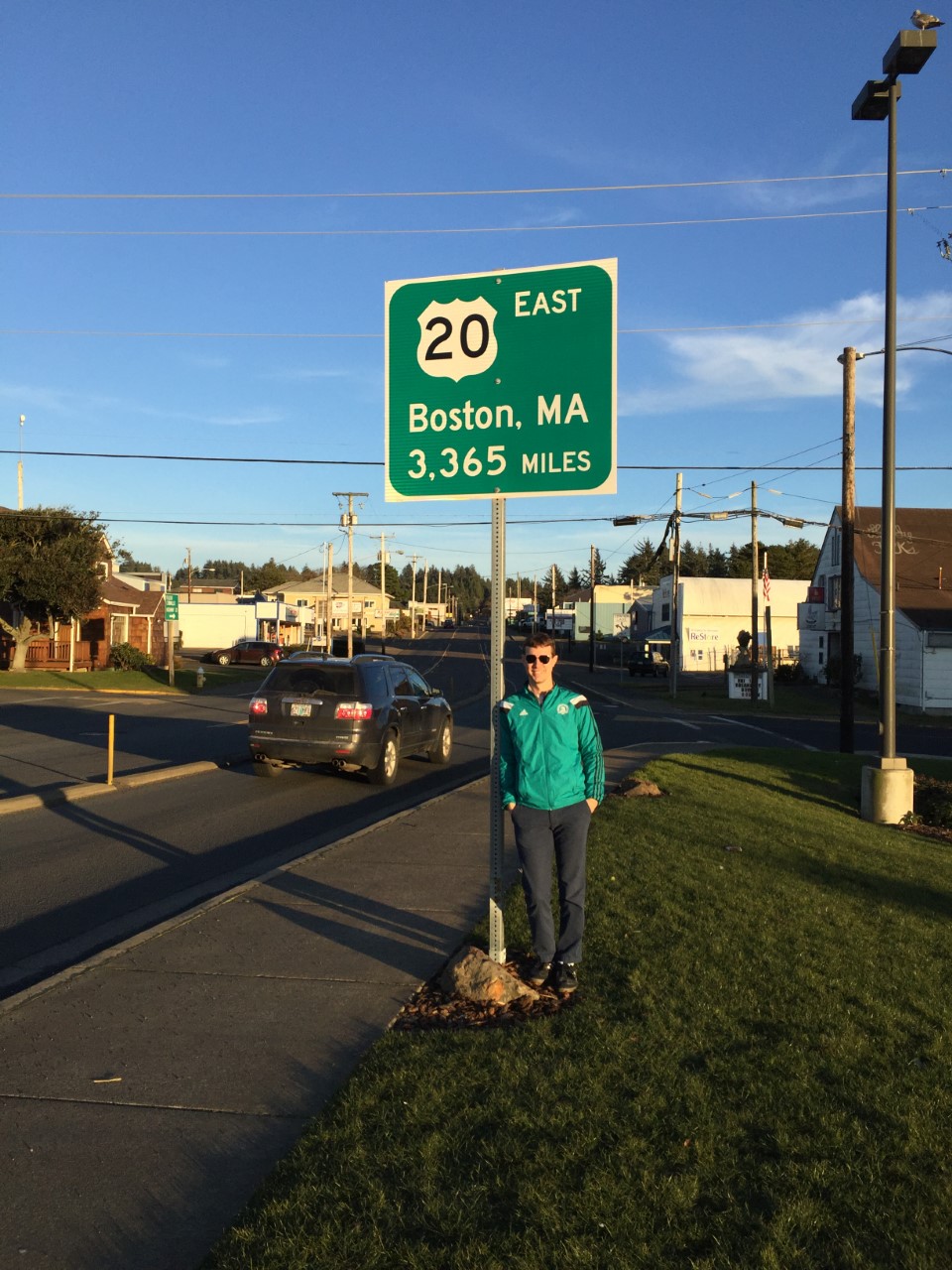 "I was a kid coming home with $165 in my pocket, and I had never and have never been as proud of my income as I was that day," he said. "It was an extraordinary sense of accomplishment, feeling like you worked hard and got rewarded, and that was something that carried me on in caddying for many years."
Andrew's ten summers at Myopia Hunt Club taught him there is no replacement for hard work and helped him hone his interpersonal skills and navigate various personalities. As a young, shy caddie, Andrew was forced to break out of his shell and engage with a wide range of people.
"Everything I learned about personalities I learned while caddying," Kalloch noted. "Bringing together a diverse coalition of people to achieve a goal is your job in politics, so interacting with different types of people as a caddie was perhaps my most important life lesson."
Carrying two bags up and down Myopia's many hills on a double loop in the heat of a New England summer also taught Andrew the importance and necessity of perseverance.
"There's no substitute for that lesson – you just have to pull up your sleeves and work," he said.
His summer job also offered him a glimpse into adulthood and provided him mentors, which he remains grateful for to this day. The intimate interaction between caddies and golfers exposed Andrew to what it's like being a grown-up, learning about the excitement, stress, opportunities, and regrets adults experience.
"I recognized adults didn't have everything figured out, and they could be just as emotionally raw as teenagers often are," said Kalloch. "It also made me realize adults had a desire to help the next generation coming up."
Andrew experienced and benefited from that desire firsthand, meeting numerous mentors who took him under their wing, such as Longtime Myopia member Ed Shotwell, who was incredibly significant in Andrew's life.
"I remember when I was first assigned Ed's bag, some people told me he was challenging to caddie for, so I was a little nervous," Kalloch remembered.
While Ed's perceived reputation intimidated Andrew, after the round he was informed by the caddie master that Ed liked him and asked if he could caddie for him again, resulting in Andrew carrying his bag throughout college. A talented golfer, Ed wanted his caddie to work hard and provide information when asked, rather than chit-chat and make the round a social event. Andrew respected that and, in turn, got to know an incredibly loving and supportive man whom he thought of as his surrogate grandfather.
"I learned from Ed that sometimes people misjudge you based on their first interaction," Kalloch remembered fondly. "He taught me to be true to yourself and to treat people with respect and was an enormous influence on me."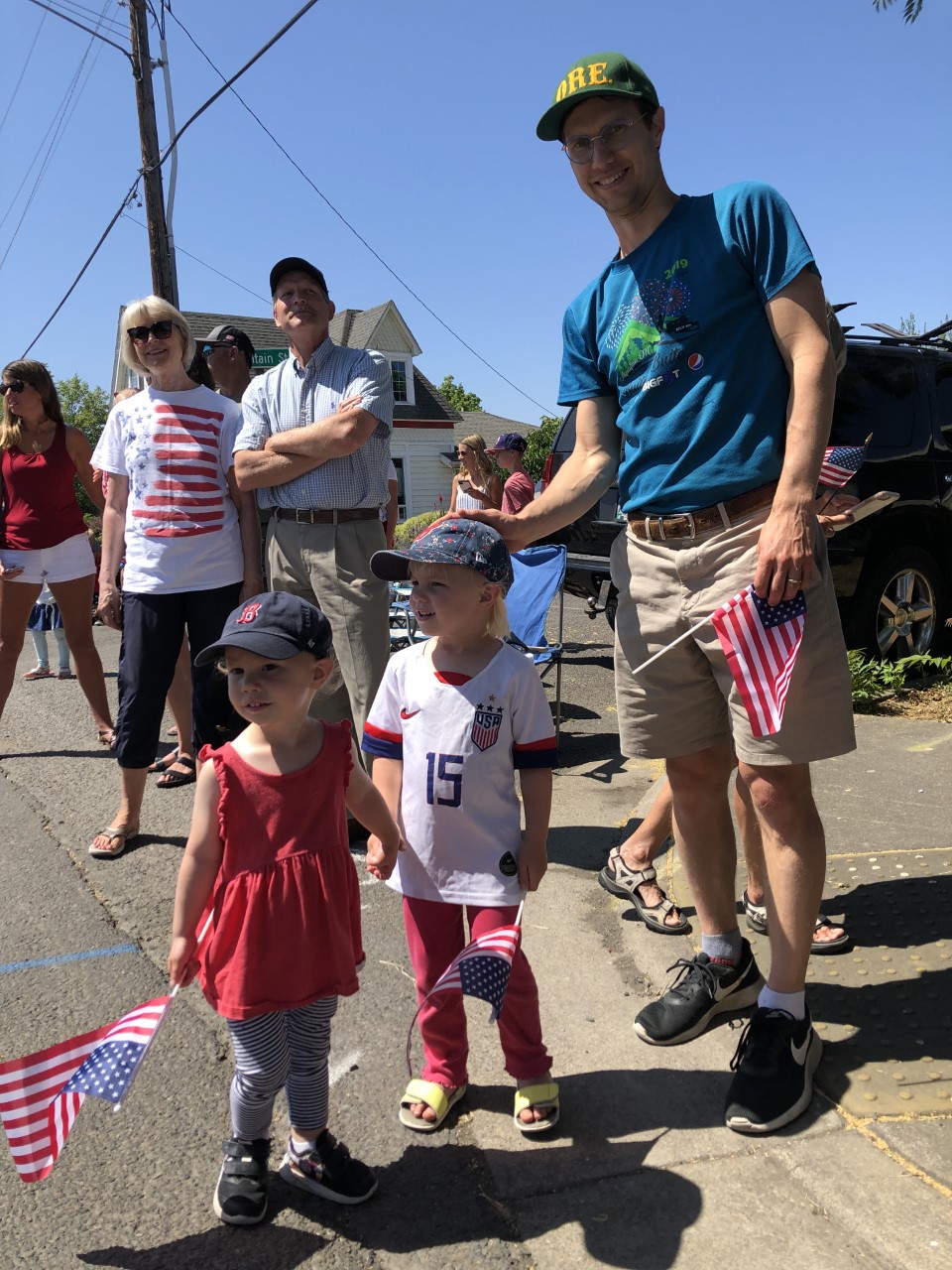 It was from Ed, himself a Ouimet Lifetime Member, and supportive staff members like legendary former Myopia Head Golf Professional Bill Safrin, that Andrew learned about the Ouimet Fund.
"I remember seeing Ed's Ouimet Bag Tag and reading those stats on the back and wondering if I could be part of that someday," said Kalloch.
The Fund's financial assistance helped reduce Andrew's student loans, giving him greater flexibility both as a student and as an adult.
"Sure, I still would have been able to go to college without Ouimet, but I would have graduated with significantly more debt than I already had, which I then piled on my law school debt. I wasn't able to pay off my loans until I was 35," he said. "Had it not been for Ouimet, that mountain of debt would have been even higher, and that affects the choices you make in life. I wanted to go down a service path and work in government, and these choices were enabled and unlocked by Ouimet's generosity."
Additionally, Andrew was able to work less while in college, focus on his classes, and enjoy some free time.
"I was a federal work-study student, but because of my Ouimet Scholarship, I didn't have to work as many hours. It allowed me to put more hours in the library and enjoy college a little," said Kalloch. "I had time to build relationships and have some fun, and that's meaningful too for a college kid. Ouimet unlocked all of that for me, and I'm deeply grateful for The Fund."
Andrew graduated from Harvard University in 2006 with a Bachelor of Arts in History and subsequently earned his law degree from Harvard in 2009. In the years after law school, Andrew worked at the ACLU of New York as a staff attorney and as a policy advisor in city government- positions he was able to take due to his reduced loans. Prior to running for Congress, Andrew worked in global public policy for Airbnb.
Andrew is currently running for Congress in Oregon, where he lives with his wife, Jenna, and their three young children. Since announcing his campaign in December 2021, Andrew described the past few months as challenging but exciting.
"It's been hectic, and it's particularly difficult during a pandemic trying to navigate everything," Kalloch described. "But there's also real excitement."
Initially working independently at a truly grassroots level, Andrew successfully raised enough money to allow him to put together a professional team. And amazingly, one of the people who helped Andrew during his initial grassroots effort was his former boss at Myopia Hunt Club, Bill Safrin, who offered his support and connected Andrew with many of his colleagues and former members who believed in the vision Andrew had for Oregon. Bill's support when he was a caddie and applying for a Ouimet Scholarship, all the way through his candidacy for office in Oregon, is not lost on Andrew and has shown him tangible proof that connections made through the game of golf are connections for life.
With a four and a half-year-old, a two and a half-year-old, and a four-month-old baby, plus daycare challenges due to the pandemic, Andrew and his wife have their hands full. Yet, he recognizes it's been 36 years since the seat he's running for has been vacated and sees this as a once-in-a-generation prospect for everybody in the community.
"I've been thinking about this opportunity for a long time, and I'm excited to share my visions and learn about what people think needs to be done in their community," said Kalloch. "I'm asking to be part of something that I believe in because you have to believe when you put your hat in the ring that you are the best candidate. And I believe deeply that I am the best candidate to represent Oregon."
You can follow along with Andrew's campaign and learn more at www.andrewkalloch.com or reach out to Andrew directly at andrewkalloch@gmail.com.