Ouimet Alumnus and Stow, Massachusetts native Rob Trumbull grew up across the street from Stow Acres Country Club, where he worked for six summers. None of his family members were golfers, but Rob's grandmother arranged golf lessons for him when he was 12 years old, and after chipping his first ball in, he was hooked.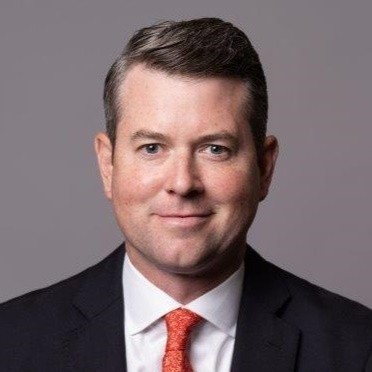 Rob Trumbull
"As a kid, I spent a lot of time at Stow Acres, and my first year working there, they hosted the U.S. Amateur Public Links Championship," Rob Trumbull said. "To see that level of golf at a young age was inspiring, and I'm grateful for the opportunity to be around the game for those six summers I worked there."
Rob started working in the golf school at Stow Acres when he was 14, setting up the range and the cart barn and cleaning up after lessons. He worked with the same golf professionals he'd taken lessons from, and soaked up as much as he could during his time with them.
"The early mornings and late hours spent with the golf professionals were so valuable," Trumbull said. "We'd have chipping contests, putting contests, longest drive competitions, and it was a great opportunity to learn the game. They say you need 10,000 hours to get good at something, and that job allowed me to have a club in my hand."
Working there pushed Rob down a competitive golf path, leading him to play in high school for Middlesex School, and compete nationally. In 1999 he won the New England PGA Junior Championship. That same year, Middlesex School won the ISL championship. Rob's experience working in golf also exposed him to the etiquette and spirit of the game.
"I loved being outdoors, spending time with people and competing, so it was a blend of all the things I enjoyed doing, and getting paid for it was remarkable," Trumbull said. "Working there taught me respect for the game and was my first exposure to the Ouimet Fund."
Hanging in the grill room at Stow Acres was a picture of Francis Ouimet, which Rob regularly noticed growing up, but it wasn't until one of the professionals introduced him to The Fund that he learned about the scholarship opportunities.
"The Ouimet Fund was extremely helpful in contributing toward the cost of my college," Trumbull said. "Earning my scholarships was a big deal, and I feel a responsibility now to give back."
In addition to providing financial assistance during Rob's time at Rollins College, The Fund also allowed him to participate in the Dale Carnegie program, which he credits with teaching him valuable life skills.
"Dale Carnegie was life-changing, and it allowed me to build on my confidence as it relates to public speaking and interpersonal relationships, and ultimately that's what I went on to do with my career," Trumbull said. "The Ouimet Fund is more than just the scholarships and financial support because those life skills helped push me ahead."
Rob, a Private Wealth Advisor at JP Morgan Wealth Management, attributes being around golf in adolescence to exposing him to opportunities that aided his career. To help Ouimet Scholars moving forward, he volunteered to assist with The Fund's Ouimet Onward program to better educate Ouimet Scholars on financial literacy. Ouimet Scholars will have the opportunity to register for these financial literacy courses beginning this fall.
"We all make financial decisions every day, so it's imperative to empower young people with a solid foundation on the fundamentals," Trumbull said. "The goal is to establish good habits and knowledge at a young age to set people up for more success in life."
With Rob's help, The Fund partnered with JPMorgan Chase to hold virtual financial literacy courses. The four separate virtual courses, complete with an in-person capstone event at the end, will take Ouimet Scholars through different areas of financial literacy to provide resources to make educated financial decisions.
"As I do these trainings for various groups and other young men and women, I'm amazed that the level of knowledge is low, and I think it's a shame people are left to figure financial literacy out on their own, and it's not taught in school," Trumbull said. "I feel very strongly about it, and it's a great opportunity to provide Scholars with some of this knowledge."
From donating his time to the Ouimet Onward program and his involvement on the Ouimet Committee at The Country Club, Rob finds value in paying it forward.
"I'm excited to be giving back, and it's very full circle," Trumbull said. "The opportunity to get involved knowing the rich history of Francis Ouimet at the club is incredible, and I'm very proud and grateful to be able to give back in this way."