The Largest Golf Dinner In America
America's largest golf dinner returns to the Encore Boston Harbor on Thursday, March 21, 2024, honoring Juli Inkster
Overview
America's largest golf dinner returns to the Encore Boston Harbor on Thursday, March 21, honoring seven-time major champion Juli Inkster!
The Ouimet Banquet has become a fixture in the golf community, attracting upwards of 1,500 guests each year! The Banquet is always a special evening and a fantastic opportunity to hear from our Banquet Honorees, who represent so much of the history of the game of golf. Guests also hear from the Student Speaker, whose personal story embodies that of so many Ouimet Scholars. This annual fundraising event is a critical factor in our ability to award need-based Ouimet Scholarships, which for the 2023-24 school year will be $3.25 Million.
The 2024 Ouimet Annual Banquet will be held for the third time at the Encore Boston Harbor, a beautiful venue located just a few miles from downtown Boston. We look forward to hosting 1,500 guests for this special evening, who will enjoy a special sit-down discussion with the legendary Juli Inkster about her amazing golf career and community impact.
We are excited to celebrate Juli Inkster as the 2024 Annual Banquet Honoree!
View Sponsorship Brochure
Listen to Juli on the Legacy Podcast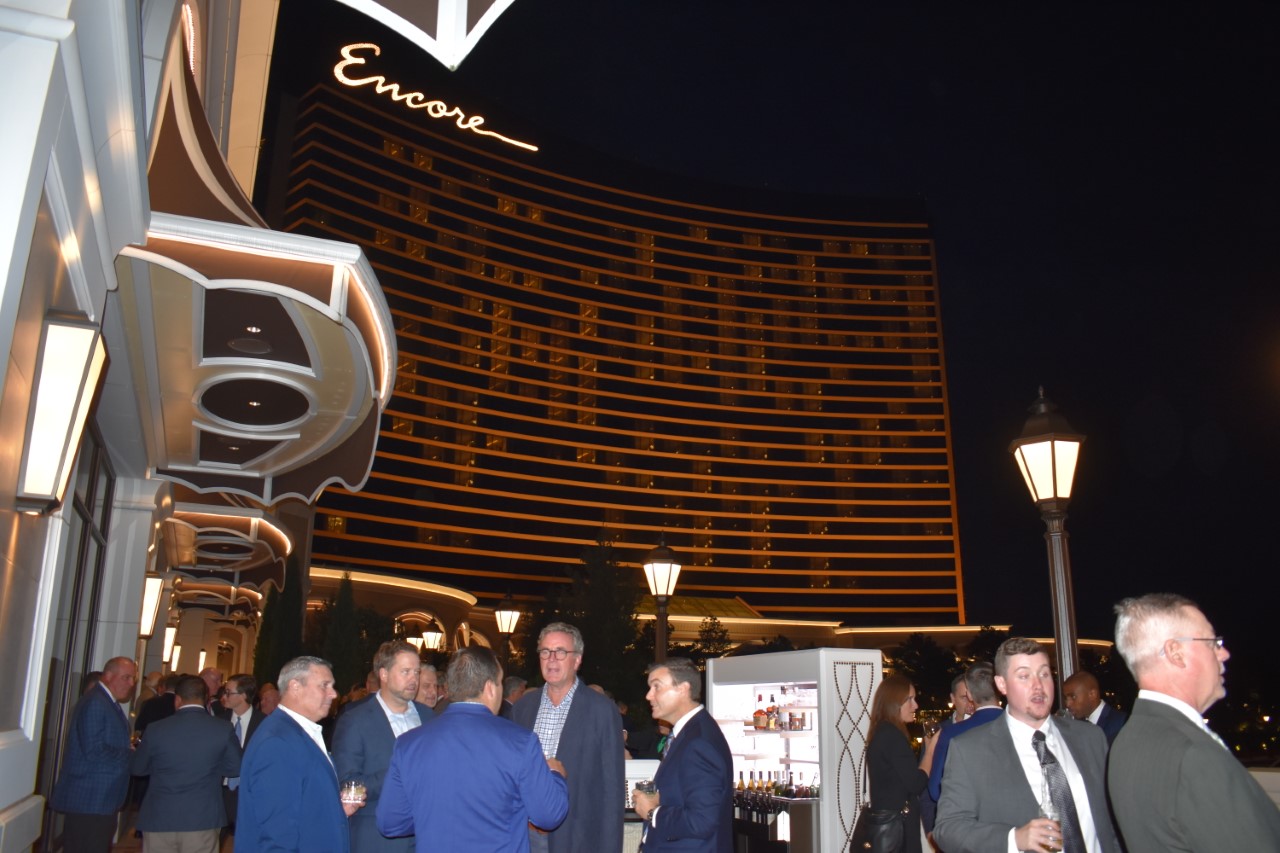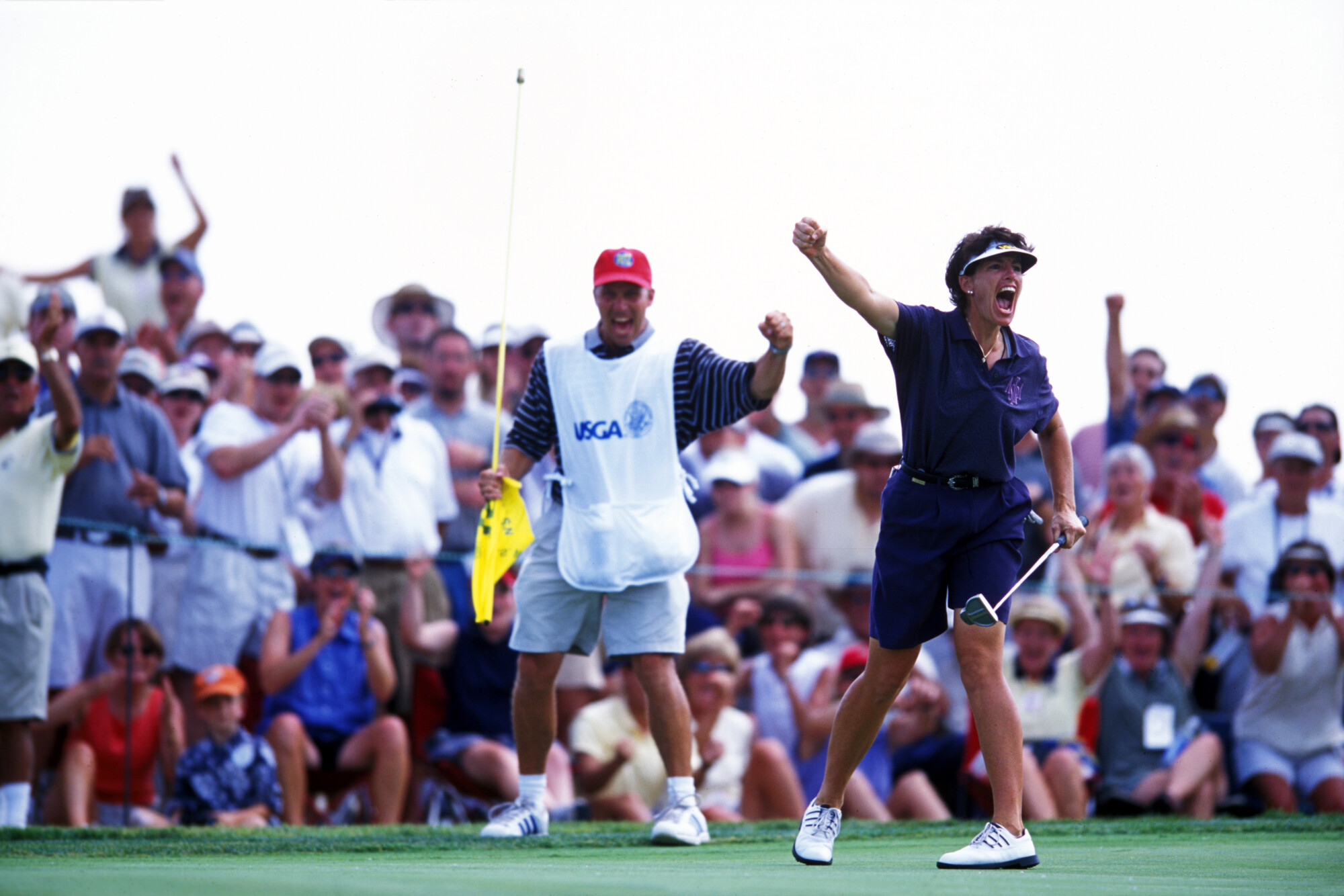 2024 Honoree
Juli Inkster
Juli Inkster grew up in Santa Cruz, CA, where she learned the game at Pasatiempo Golf Club after having worked in the cart barn, pro shop and snack shack.  She joined the boys high school golf team and earned a scholarship to San Jose State University.  This launched a prolific amateur career, including, among other accolades, All-American honors at San Jose State University for three years, three straight U.S. Women's Amateur titles, the California Amateur, part of the United States team win in the 1982 Curtis Cup, and the #1 ranked women's amateur golfer in 1981 and 1982.
Inkster came out strong in her LPGA debut season of 1983, winning her first tournament in only her fifth start. She became the first LPGA rookie to win two major championships in one season, the 1984 Nabisco Dinah Shore and the du Maurier Classic. Inkster's three wins led to being chosen as LPGA Rookie of the Year and thrust the young star into the spotlight of women's golf. Inkster would go on to win 12 tournaments in the 1980s, including two more majors.
The next decade for Juli was one of transition and continued success, both personally and professionally. She and her husband, Brian, became parents in the early 90's as they welcomed their daughters, Hayley and Cori. And on Tour, Juli recorded nine wins in the 1990s, with five coming in 1999.
That banner season included two major championships, the U.S. Women's Open and McDonald's LPGA Golf Championship, becoming one of only six players in LPGA history to complete the career grand slam.
Inkster is among the most successful American players in Solheim Cup history. She competed in her first Solheim Cup in 1992 and would go on to make 11 total Solheim Cup appearances, three as the U.S. captain. None was more memorable than her first stint in the captain's seat in 2015 when Team USA mounted the largest come-from-behind victory in Solheim Cup history for the Americans' first win since 2009.
In 2019, the seven-time major champion helped create the Juli Inkster Senior Award, given annually by the Women's Golf Coaches Association to the top-ranked female college golfer who has completed her fourth year of eligibility. The recognition comes with a mentorship opportunity with Inkster to help prepare graduating athletes for the next steps in their golf careers.
Inkster has now begun another career chapter as golf commentator, serving in both the booth analyst and interviewer roles for Golf Channel, Fox Sports, and NBC.
Sponsors