America's Largest Golf Marathon!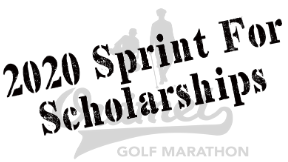 2020 Golf Marathon, Sprint for Scholarships Edition!
While for 27 years it was a Golf Marathon, in 2020 the event will be a Sprint for Scholarships to raise money for Ouimet Scholarships! Participants will represent different courses from around the state, and each will play as many holes as physically possible in one hour at their respective course. It is a different type of endurance challenge, but one that will allow everyone to remain safe and not congregate as a large group at one venue. For questions, please contact Jeff Murphy.
early mornings, late evenings or aeration
Support a Golf Sprinter!
2020 Golf Marathon, Sprint for Scholarships Leaderboard
How to become a golf sprinter!
Register/create your fundraising page
Secure 1 hour at your home course
Share your page with family, friends & colleagues
REGISTER NOW
Marathon History
The first Ouimet Golf Marathon was held at Stow Acres Country Club in 1993, raising $120,000 in its inaugural year. Over the last 27 years, the event has grown annually and has continued to attract new golf course and club teams, as well as dozens of individuals fundraising from their personal networks. This event is the second largest on The Fund's calendar and is critical to the growth of need-based scholarships. Since its inception, more than $7 million has been raised and over 142,000 holes have been played. The Ouimet Golf Marathon remains the leading fundraising Golf Marathon in the United States.